Cattlemen's Days TETWP Events offer fun for everyone.  Check out upcoming events lined up below!
CONCERT AND AUCTION
Update: Through your generous support, total fundraising to date since 2005 is $2,310,000.00. We are so grateful to all our sponsors, donors, and volunteers for this incredible achievement.  All of the money raised will be used in the Gunnison Valley to fulfill the mission of TETWP.
Mountaineer Square Conference Center
July 10th, 2018
5:00 pm – VIP Meet and Greet Dinner at Elevation Mt. Crested Butte
5:30 pm – Cash Bar, Lite Hors D'oeuvres and Silent Auction at the Mountaineer Square Ballroom
7:00 pm – Singer/Songwriter Concert and Live Auction
2017 SINGER/SONGWRITER CONCERT FEATURED:
(2018 lineup will be announced spring 2018)

Dean Dillon
There are songwriters, and then there are poets – artists who magically weave melodies and words into three and a half minute masterpieces. Dean Dillon is the latter. The Tennessee native hitchhiked to Nashville intent on carving his niche in country music and wound up being one of the most successful songwriters to ever set foot in Music City… The rest is history! For more information about Dean, see www.deandillon.com.

Liz Rose
Liz Rose began professionally writing songs in the mid-1990's. One of her first cuts was "Elisabeth," recorded by Billy Gilman in 2001. In 2003, Gary Allan took Rose's "Songs About Rain" into the country Top 20. Other credits include "Teardrops on My Guitar," with Taylor Swift which helped Rose win a Songwriter of the Year award from SESAC in 2007. "White Horse" won the Grammy for Best Country Song in 2010, and "You Belong with Me" was nominated for Song of the Year. She won an ACM Award for Song of the Year, in 2011, for co-writing the Eli Young Band hit "Crazy Girl" with Lee Brice. With Hillary Lindsey and Lori McKenna, Rose co-wrote Little Big Town's hit "Sober" and the vocal group's 2015 blockbuster, "Girl Crush." She runs her own music publishing company, Liz Rose Music, in Nashville. Read and listen to more about Liz at lizrosemusic.com/.

Trent Willmon
Trent has six music videos on CMT and GAC: "Beer Man", "Dixie Rose Deluxe's", "Home Sweet Holiday Inn", "On Again Tonight", "Broken In", and "There Is A God". As a songwriter, Trent has written many songs cut by other artists, including: Brad Paisley, Eric Church, Little Big Town, Wade Hayes, Randy Houser, Kevin Fowler, Granger Smith, Johnny Cooper, Josh Grider, Cody Johnson, Roger Creager, Julia Roberts, Blake Shelton, Maddie And Tae, Merle Haggard, Steel Magnolia's Billboard Top 5   "Keep On Lovin' You", and Montgomery Gentry's Billboard #1 "Back When I Knew It All". Trent Willmon is a full-time songwriter, performer, producer, and publisher. Find out more about Trent Willmon at www.trentwillmon.com.

Song Dillon
Daughter of legendary singer-songwriter Dean Dillon, Song Dillon is following close in her dad's footsteps.  She wrote her first song with her Daddy and songwriter John Northrup when she was fifteen.  However, her musical career didn't begin there.  As a young child, she realized she could sing while watching and learning the music of Disney's The Little Mermaid and she hasn't stopped since.  From that tender age, this multi-talented artist has mastered the guitar, piano and is well on her way to becoming a phenomenal musical force.  When asked what inspires her songs, she stated, "I write what I know and how I feel.  That's really the only way I know how."  Recently, Song was signed with BMI which created the Dillon Trifecta along with her father and her sister, Grammy nominated singer-songwriter, Jessie Jo Dillon.
Song has spent the last several years writing with pop and country artists, as well as with international songwriters from Europe and Asia.  Song is currently pursuing her career in Knoxville and Nashville, Tennessee under the tutelage of mentor Powell Hedley of Hedley Entertainment in Nashville.

Painting "Live" at TETWP Auction: Bradley Chance Hays
At five, Bradley Chance Hays got his first pencil and paper set.  At six, his dad gave him his first rope.  From then on, his rope and his pencil became his life – and still are 18 years later.  Now, Hays is a professional calf roper and artist, painting primarily expressionistic pieces of horses.  "It's kind of a wild duo," he said.  "Art's been good to me.  It's opened a lot of doors."
TICKET INFORMATION
General Admission – $100
For VIP Tables, please contact Heidi at 970-209-6332.
Tickets 
Gunnison Chamber of Commerce and Crested Butte Chamber of Commerce beginning late spring 2018
2017 Concert and Auction Poster PDF
CATTLEMEN'S DAYS TOUGH ENOUGH TO WEAR PINK RODEO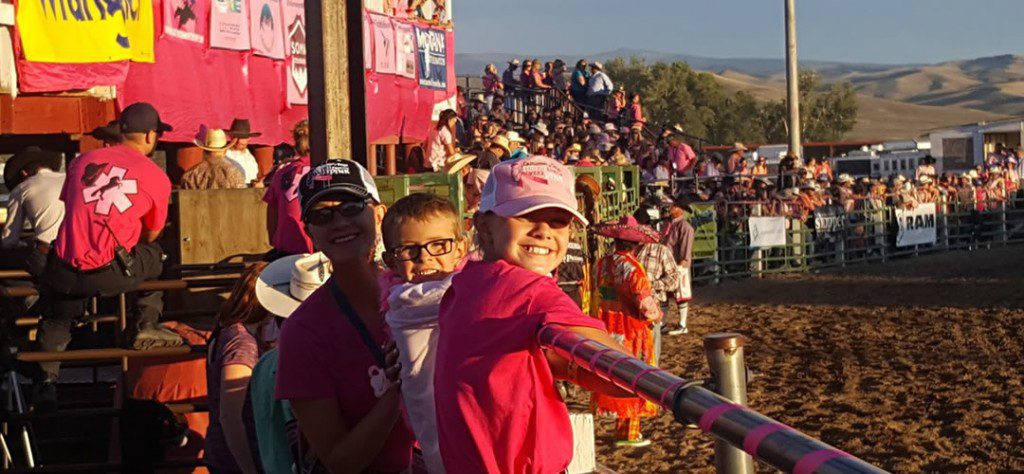 July 12th, 2018
See CattlemensDays.com for schedule and more information about the rodeo.
Don't forget to wear pink!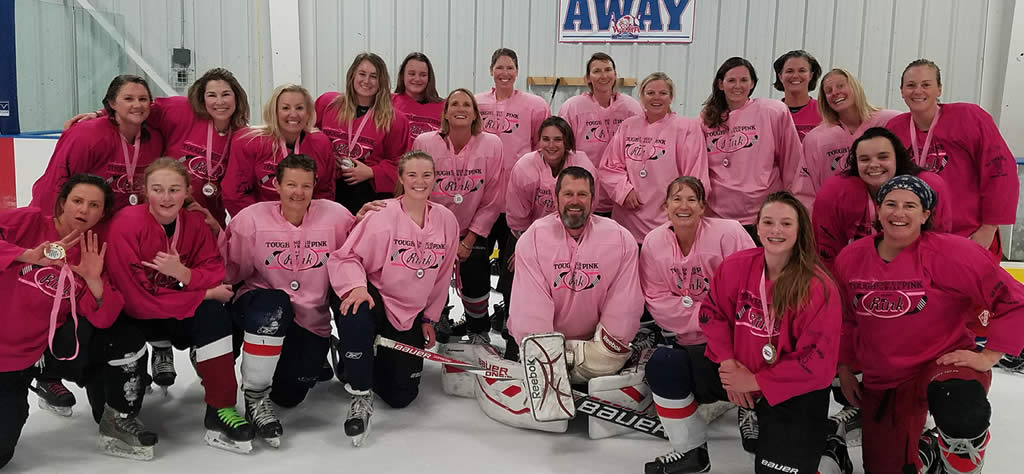 Gunnison Skating Complex
October 2018

All proceeds will be used for "Friends of Pink" to help local residents who have been diagnosed with breast cancer and need financial assistance.  Help these ladies kick cancer's butt! See more info here.
MOUNTAIN HIGH MUSIC FESTIVAL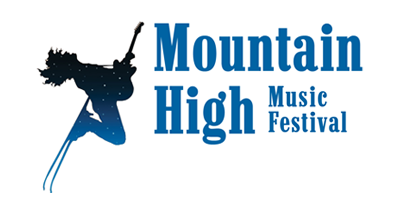 January 2019
Mt. Crested Butte, CO
Happening each January, in beautiful Mt. Crested Butte, Colorado, The Mountain High Music Festival will proudly present a diverse lineup of the world's best performers along with the most buzzed about, up-and-coming talent for an eclectic mix of mile-high musical performances.
Building on last year's successful event, which raised a lot of money for local charities, this year's festival will once again raise money and awareness for Tough Enough To Wear Pink and the Adaptive Sports Center, by showcasing the faces, voices, and stories behind some of today's biggest hit songs. Fans and songwriters will swap stories and mingle in a series of full-band, casual, and intimate performances set against the breathtaking backdrop of Mount Crested Butte.
Please go to http://www.mountainhighmusicfest.com for details about this terrific event.