Living Journeys Partnership
Living Journeys Cancer Support Group Meetings
Please click here to see a current list of Cancer Support Group Meetings.
Background about Living Journeys and TETWP
In 2014 roughly 30% of Living Journeys financial grants and support group participants were breast cancer patients.   Tough Enough to Wear Pink Cattlemen's Days (TETWP) has become Living Journeys primary partner working to help fund the needs of breast cancer patients.   TETWP has granted Living Journeys funds to help support 30% of its support group costs and is helping to provide financial assistance through direct grants to clients.   The TETWP team hiking at the summit hike raised  $7,710, with TETWP team member Rhonda McCay being the top fundraiser raising $6,230.
2016 Living Journeys Breast Cancer Summary
Total Funds Requested: $5474.00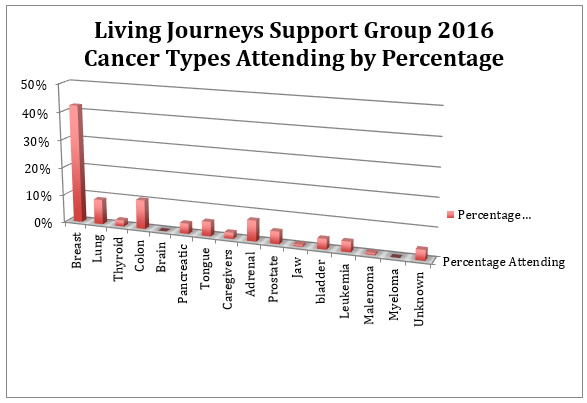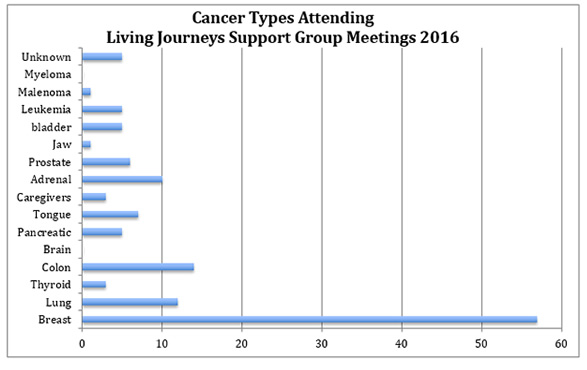 PRIVATE THERAPY TO BREAST CANCER CLIENTS: $3650.00
In 2016, $3650.00 in private therapy requests were granted to breast cancer clients
SUPPORT GROUP ATTENDANCE BY BREAST CANCER CLIENTS: $1824.00
In 2016, 42% attending Living Journeys support group meetings were affected by breast cancer.
Together We Do More
Dear Gunnison Valley,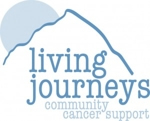 Over the past year, Living Journeys has established new partnerships with local organizations to help individuals and families in the Gunnison Valley navigate cancer.  With the help of these partnerships, Living Journeys has been able to provide more financial assistance, emotional support, and enrichment to individuals and families living with cancer.
TETWP does more than just provide important funding.  TETWP and Living Journeys are teaming with the Gunnison Valley Health Foundation and the American Cancer Society to establish a Road to Recover Program.  The Road to Recovery Program will provide free transportation to Montrose, Denver, and Grand Junction that will help all cancer patients in the Gunnison Valley receive treatment and services.   Additionally, TETWP and Living Journeys are assisting Gunnison Valley Health and Dr. Stephanie Timothy to establish a community wellness series that will offer programs four times a year. These free informational seminars will bring the latest in cancer topics, services, and research to the community.  The first of the series will be happening in October during Breast Cancer Awareness month.   Look for more details coming soon.   A huge thanks to Heidi Bogart and CJay Clark for making this partnership a reality!
The Adaptive Sports Center (ASC) has become an integral partner enhancing Living Journeys' enrichment programs.   The ASC establish the Living Journeys Days during the winter ski season.  These days offer Living Journeys clients on mountain experiences tailored specifically to individual needs and goals.   Additionally, the ASC is the primary adventure provider for the Living Journeys Youth Group.  The youth group was established this spring for middle and high school students in Gunnison and Crested Butte who have a relationship with cancer.   Youth Group members join the ASC once a month for outdoor adventures including the adventure course, kayaking, river rafting, rock climbing, Nordic or alpine skiing, and ice climbing.    The ASC also allows the Living Journeys support group use its accessible office on Belleview once a month at no cost.  A huge thanks to the exceptional ASC instructors and staff who are fantastic to work with and have helped make these programs a success.
For the first time this spring, the Mountain Roots Kids Cook Program invited Living Journeys' clients to a healthy three-course meal.  The dinner was well attended and highly praised.   This summer Mountain Roots established a Living Journeys food basket.  Living Journeys clients pick up a locally grown, food share, including fresh eggs and bread from Mountain Oven, once a week at no cost.  Thank you, Mountain Roots!
Funding partners include the Community Foundation of the Gunnison Valley, the Town of Crested Butte, Gunnison Rotary, Gunnison Valley Health Foundation, Crested Butte South for use of Sunset Hall, and public support from so many generous community members.   Living Journeys is so grateful to its partners and supporters, as Living Journeys could not serve the Gunnison Valley without all your help.
Darcie Perkins
Living Journeys Executive Director
Note: to read more about Living Journeys, please see their website at http://www.livingjourneys.org.