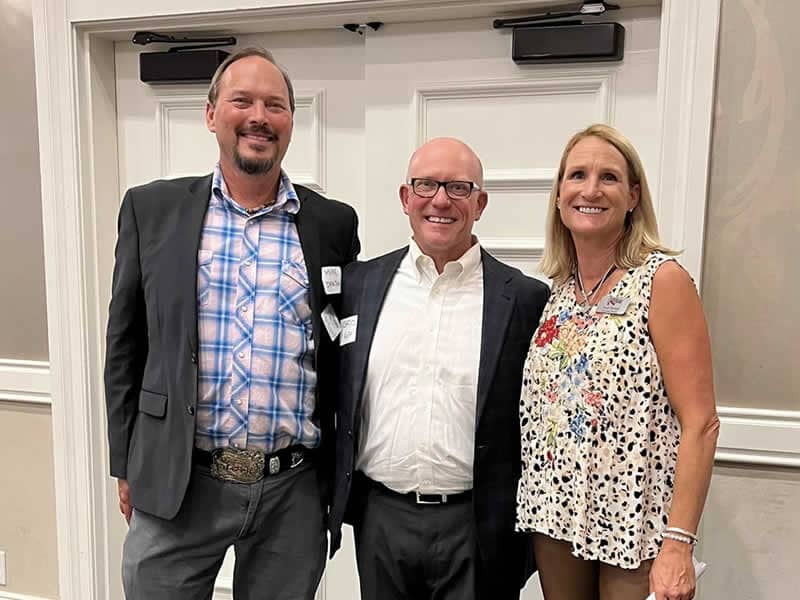 Chris Kopf of Coldwell Banker, Mountain Properties, host of the 12th Annual Crested Butte in Dallas Gathering, notes in his November 2022 newsletter:
12th Annual Crested Butte Gathering in Dallas – TETWP:  every year during the middle of November I am super excited to host an event in Dallas for Crested Butte second homeowners and enthusiasts, I bring in informative speakers.
Due to Covid unfortunately we could not host the event, and this year it was great to get back together!
TETWP – Cattlemen's Days Tough Enough To Wear Pink is a great organization – and super excited to have Heidi Sherratt Bogart – Executive Director, and Mike Dawson – President as speakers!   Also present was Jeri DeFeo – Board Member!
I also had Nick Klaus – new Managing Director of Elevation Hotel & Spa speak. WoodHouse a leading creative hospitality company based in Dallas acquired the Elevation Hotel & Spa at the base area in Mt. Crested Butte.
Plans for the property's reimagining are still in early development and will be shared at a later date.  You will love the new restaurant José at Elevation – featuring a special menu of chef-crafted, Guadalajara-inspired favorites straight from the award-winning Dallas-based restaurant concept.
It is a fun get together, and I really enjoy the opportunity to visit with so many great friends and clients in the Dallas / Ft. Worth area.  Feedback from the 12th Annual Crested Butte Gathering in Dallas – TETWP event was awesome…
"Chris, Thank you for all that you do! I think it's incredible that you are keeping everyone connected. It is truly what makes our community special!"
"We have been the #1 TETWP Fundraiser in the USA for the past 6 years and because of the 16 years of unbelievable support we have from our donors, songwriters, and volunteers, we are now able to open up our programs beyond breast cancer to serve patients with any type of cancer…" – Heidi Sherratt Bogart
Read the rest of the story here.