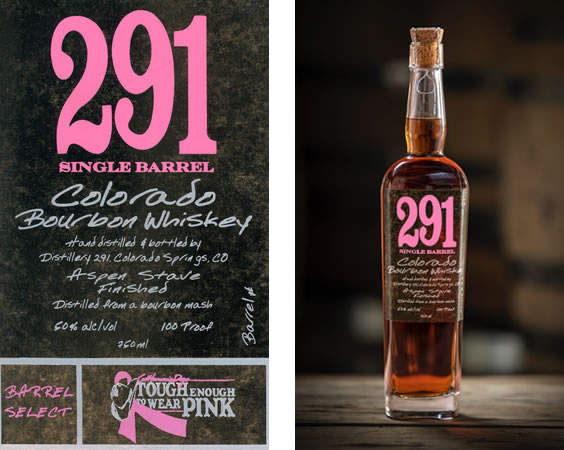 How amazing is this?  Distillery 291 has made a special Barrel Select 291 Single Barrel Colorado Bourbon Whiskey just for Cattlemen's Days Tough Enough to Wear Pink!  We are honored! Be sure to get a bottle of Distillery 291 barrel aged, hand distilled, award-winning golden deliciousness. You will love every drop!
Message from Distillery 291 about this special program:
Owner and Founding Distiller, Michael Myers, is excited to release 291 Colorado Bourbon Whiskey Barrel Select program benefitting Cattleman's Days Tough Enough To Wear Pink. Michael was inspired to create the program based on his personal and our extended 291 family's connection to cancer.
Crested Butte and Gunnison Valley have always treated 291 like family and we feel drawn to give back to this important cause in our community. Our longstanding partnership with TETWP, Mt. High Country Music Festival, Adaptive Sports and local businesses allows us to create new ways to give back and we are proud to announce the Cattleman's Days TETWP 291 Colorado Bourbon Whiskey Single Barrel.
Philip Rawleigh
291 Colorado Whiskey
VP Business Development
Colorado Springs, CO
1-719-749-8245