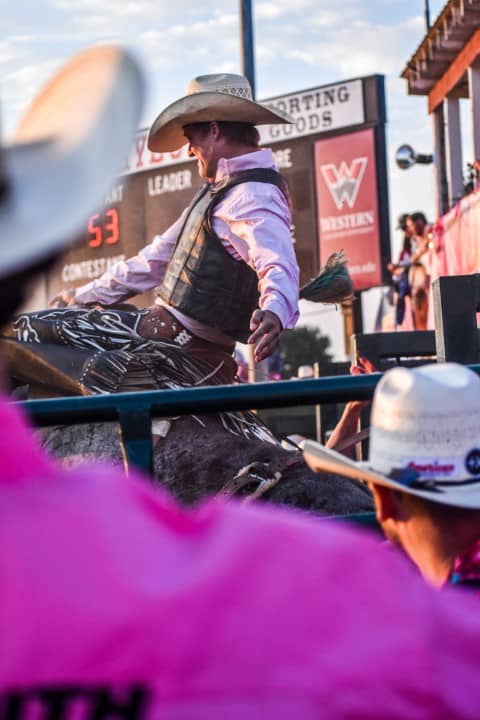 When you think about Cattlemen's Days Tough Enough To Wear Pink (TETWP), what sticks out in your mind?
Is it the fast-paced thrill of the PRCA Rodeo where the cowboys wear pink shirts and ride bucking horses and bulls? Or maybe it is talented Nashville songwriters who come to play their top hit music at our fundraisers? Or the fun TETWP events, The Songwriter Shuffle, Pink In The Rink, Ambush Ranch BBQ & Poker Ride, Grits Guts & Gals, and Pinkapalooza? Maybe it is the tremendous support of the people who live in and love the Gunnison Valley? All of these things are part of TETWP's incredible story and thanks to the support of this community, our local TETWP organization has been the #1 fundraiser in the USA for the past 7 years! PINK is everywhere in the Gunnison Valley and our programs are helping people with all types of cancer. We are BUCKING CANCER and this valley is GUNNISON TOUGH!
So, what does all of this mean for our community?
It means that anyone diagnosed with any type of cancer who lives in the Gunnison Valley will have incredible financial, medical, and emotional support thanks to the generosity and support of the TETWP Programs.
Every TETWP program was created because of a direct connection with someone who was on their brave journey with cancer and was running into challenges to get the help they needed to get better. Here are just a few of the many stories which inspired us to find ways to help and have led to our most impactful TETWP Programs.
TETWP TRANSPORTATION PROGRAM: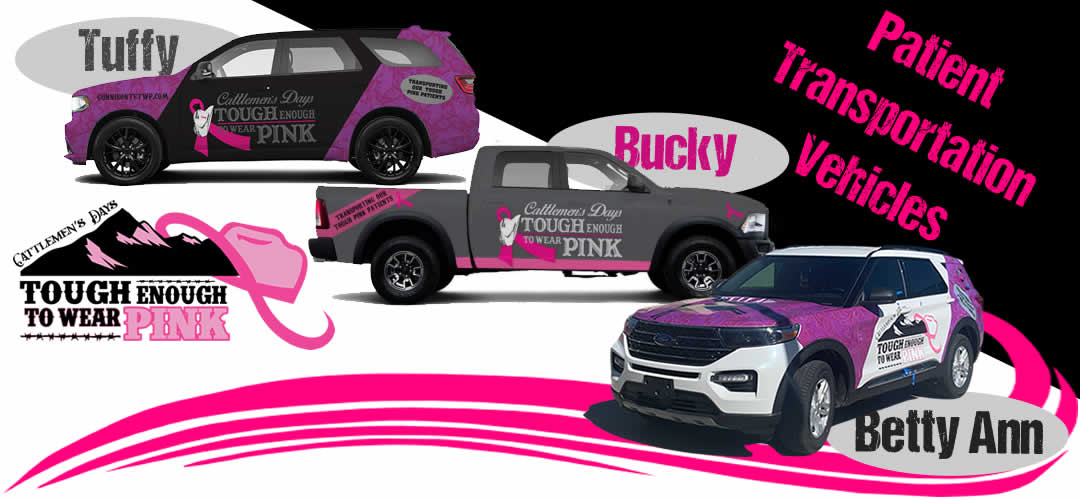 Imagine that you are a 50-year-old single mom of a special needs teenager. You work at WalMart, can barely pay your bills, and you are trying to give your only child the best life experiences and support he needs. You are diagnosed with breast cancer and your treatment plan is intensive radiation. You have to travel 130 miles every day to Montrose for 6 weeks for a 30 minute appointment. It is winter and the Gunnison Valley is one of the coldest places in the US. Your vehicle barely runs, has bald tires and you still have to work every day. You are tough and determined to beat cancer so you hitchhike in the freezing cold and snow every day for your radiation appointments.
TETWP Transportation Vehicles are available to cancer patients who need to get to medical appointments around the state. Our first vehicle named TUFFY was purchased in 2016 for the purpose of safely transporting cancer patients to their appointments outside of the valley. The program grew and two years later BUCKY was donated by Carol Ann May & Jim Saindon. The vehicles were being used so much that a third one was needed, so BETTY ANN was donated by Russ & Celina Harrison. These three vehicles are available to anyone with any type of cancer to use if needed to get to medical appointments. All three vehicles are maintained by our sponsor Sky High Offroad.
In 2021, the TETWP vehicles traveled 40,000 miles (7,500 with breast cancer patients and32,500 for all other cancers)
LUCY'S HOUSE: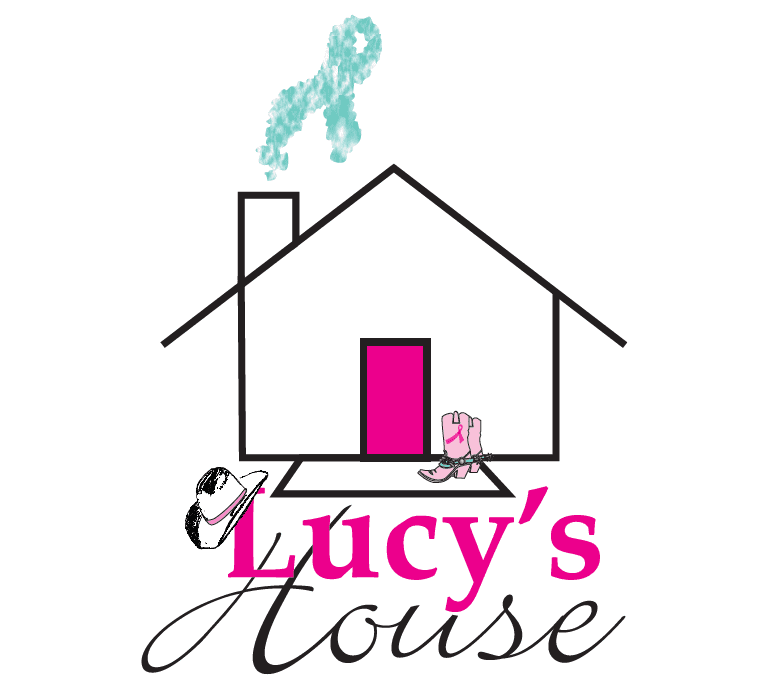 Imagine you are a 63-year-old woman traveling to Denver every week for your cancer treatments and you do not have friends or family to stay with anywhere near the hospital. You are struggling financially on a fixed income and can not afford a hotel room. Your appointments are early in the morning so that means you have to leave in the middle of the night to make the 5 hour drive to get there on time. You drive yourself, you are alone. After your treatment, you are exhausted, nauseous, and emotional. You are worried because you face another long drive to get back home. It is dark, and the mountain passes and roads are dangerous due to a winter storm, so you decide your only option is to sleep in your car in the hospital parking lot and leave in the morning.
Lucy's House is a program that will cover the costs of hotel rooms when needed. It will also help with extended stay situations which often happen while getting cancer treatments. It was started by beloved friends of TETWP, Norman & Dorothy Eastwood, in 2019.
In 2021 – TETWP covered $21,000 for 145 nights of lodging for 6 individuals with breast cancer and 10 individuals with other forms of cancer.
FRIENDS OF PINK – FINANCIAL ASSISTANCE PROGRAM: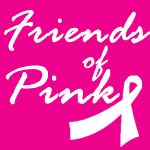 Imagine you are a 22-year-old student at WCU about to start a graduate degree program. Many of the big goals you have set for yourself have been accomplished but you have so many more. While you are in school full time you also have worked three jobs so you could save up for your tuition. Because of a challenging family situation, you have taken care of yourself and have been on your own since you were 16 years old. There is no family support financially or emotionally, and your college friends are the only ones you can count on. You are diagnosed with an aggressive form of breast cancer. You are facing the worst kind of chemo and radiation followed by a double mastectomy and reconstructive surgery. All of your medical treatments over the next year are in Denver and you do not even own a vehicle. You will lose all of your hair and your tiny body is about to go through hell. The chemo treatments are harsh, your immune system is compromised, and you are taking the public bus to Denver because it is the only way to get to your treatments.
TETWP Friends Of Pink helps individuals by providing assistance to help pay for medical bills, household expenses, travel expenses, groceries, house cleanings, private therapy, and grants for their children's activities costs. Our goal is to relieve some of the stress so the focus can be on recovery and getting back to being cancer-free.
In 2021 – Over $30,000 was given in financial support directly to individuals going through breast cancer.
MAKE IT A GREAT DAY:
You are a hardworking mother of a five-year-old. You are going through chemo and radiation all while continuing to work and trying to keep things like normal for your young child and husband. It is scary and stressful. You have no time for yourself and you are exhausted as you try to stay positive and strong for your family. Sometimes it is way too much and you want to break down and give up, but you know you can't so you face each day with a smile on your face. You know how hard this is on your family and the people caring for you as you are sick from your treatments.
Make It A Great Day provides coupons to individuals and their caregivers to use towards many types of integrative therapies such as massage, reiki, acupuncture, and functional nutrition. It has been proven that these therapies help cancer patients stay strong mentally and physically while going through their surgeries and treatments. They can also help boost the immune system and reduce pain.
LIFE-SAVING BREAST CANCER SCREENINGS AT GVH: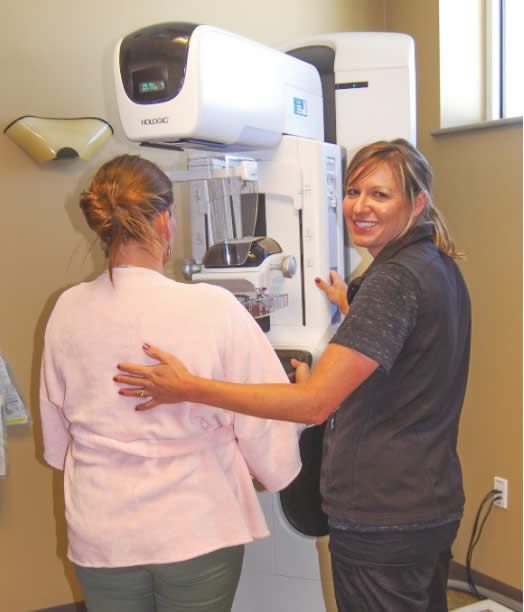 You are a 40-year-old married woman, hardworking, and a mother of two. Your mom died of breast cancer when you were young and due to your family history, your doctor has told you the importance of staying on top of the life-saving early detection breast cancer screenings. 1 in 8 women will be diagnosed with invasive breast cancer in her lifetime. It is statistically proven that early detection not only saves lives but if caught early the cancer treatments can be far less invasive. You have a great job and insurance, but even though your doctor prescribes you a breast MRI your insurance will not cover it. You are looking at a large out-of-pocket expense, thousands of dollars.
Thanks to the vision and dedication of Legendary Hall Of Fame Songwriter Dean Dillon to be the best small town cancer hospital in the USA, TETWP has purchased over $1.4 million in state-of-the-art equipment so that you can get all your radiology screenings here without having to travel.
In 2021 there were 1,617 3D mammograms, 364 Ultrasounds, and 44 Breast MRIs performed at Gunnison Valley Hospital.
So, again, what does this all mean for this community?
Cancer is not going away and it directly affects all of us. TETWP is here to help because we know that if you are stressed and worried, you can not heal. If you are financially strained you can not get the help you need to put yourself and your health first.
According to the CDC, 39.9 percent of men and women will be diagnosed with cancer at some point during their lifetime.
Cancer is a leading cause of death worldwide, accounting for nearly 10 million deaths in 2020, or nearly one in six deaths.
In 2020, the most common new cases of cancer were:
breast (2.26 million cases)
lung (2.21 million cases)
colon and rectum (1.93 million cases)
prostate (1.41 million cases)
skin (non-melanoma) (1.20 million cases)
stomach (1.09 million cases).
In 2020, the most common causes of cancer death were:
lung (1.80 million deaths)
colon and rectum (916 000 deaths)
liver (830 000 deaths)
stomach (769 000 deaths)
breast (685 000 deaths).
So this summer please remember that life is a precious gift. Enjoy it! Every day is a new day… make it a great day! Cheer on the cowboys and girls in the PRCA Rodeo, wear PINK, sing along with the songwriters, get your life-saving cancer screenings, volunteer, support TETWP, and enjoy our beautiful mountain surroundings with friends and family.