Cattlemen's Days TETWP Annual Poker Ride or Hike, BBQ, & Music
September, 2024
Each Entry $150
See start times for each activity below.
Ride and Hike Leave & Finish at Ambush Ranch
Brush Creek Road, Crested Butte
About the Event
Enjoy a trail ride on your own horse or a hike through spectacular views of the gorgeous fall colors and see if you collect the cards for a winning poker hand!  This is an outdoor fundraiser for Tough Enough To Wear Pink!
POKER RIDE
Horse Owners: ready to try your luck on horseback and have some fun? The horseback loop is approximately 2 1/2 hours and you will draw cards for your poker hand along the way.  We will be staggering small groups of horses starting at 8:30 am.
POKER HIKE
Hikers: join a fun group for an unforgettable day. The hiking loop is approximately 1 1/2 hours and you will draw cards for your poker hand along the way. Hikers start together at 9:30 am led by TETWP Board Member, Gloria Kern.
BBQ LUNCH
Flexible times for the BBQ to accommodate hikers' and riders' arrival back to the ranch:
11:30 am (ish) – 5 B's BBQ Lunch & Drinks
12:30 pm (ish) – MUSIC with Singer-Songwriters Josh Martin & Jenee Fleenor
How It Works
Rider/Hiker receives 7 cards per hand and can use top 5 cards. There will be 7 stations along the trail where folks pick up cards.
CASH Payout for Top Five Poker Hands!
Additional Prizes for Top Hands
Ride Space is Limited to 50 Riders
If Possible, Please Carpool. BYO Chairs or Blankets. No Dogs.

September, 2024
Ambush Ranch, Brush Creek Road
Poker Ride or Hike Entry, BBQ, & Music – $150.00
Includes poker ride or hike and one poker card entry.
Delicious 5B's BBQ Lunch & Music.
Limited to 50 riders.
BBQ & Music ONLY – $125.00
Kids Under 12 BBQ & Music – $40.00
You can play poker without doing the ride/trail!
Includes delicious 5B's BBQ Lunch & Drinks.
Live Music.
One Poker Hand.
Additional cards at the event:
$20.00 each or 3 for $50.00
TETWP Deck of Cards $5.00
Poker Ride Shirts $40.00
2023 Entertainers
Josh Martin and Jenee Fleenor
Evelyn Roper
DIRECTIONS & PARKING
The Ambush Ranch is located up Brush Creek Road.
There will be parking for cars, trucks, and horse trailers in the upper pasture near the house, so please make your way through the gate and up the private Ambush Ranch road.
Please try to carpool.  Volunteers will be there to help guide you to the parking areas.

2023 AMBUSH RANCH ENTERTAINMENT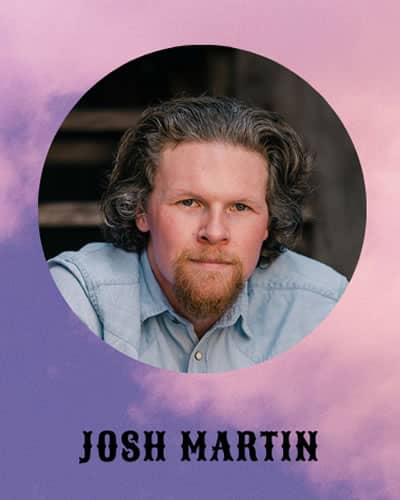 Josh Martin
Josh Martin knows how to dance the fine line between radio country and his deep-holler Kentucky roots. It's clear the songwriter/vocalist/guitarist is no stranger to longnecks and pick-up trucks – but he's even closer to the bluegrass of his youth. His latest album, Nothing Holding Me, is a taut balancing act of accessibility and credibility, replete with honest songwriting and extraordinary musicianship. His songwriting is a testament to life in Kentucky, where he used to run up and down the holler roads – going anywhere he wanted, just because he could. That freedom, he says, rings out in every note he plays. You can hear traces of Guy Clark and Darrell Scott in his lyric, and the echo of John Mayer and Tony Rice in his guitar licks – and a hint of old-time spirituality in his voice. His songs are both smart and accessible, running wild and smiling back at Nashville from the open road. Martin is at the apex of his musical freedom, not afraid of joy or sorrow, just eager to share what he loves with the audience.
ARTIST LINKS
Spotify Playlist
YouTube Playlist
Facebook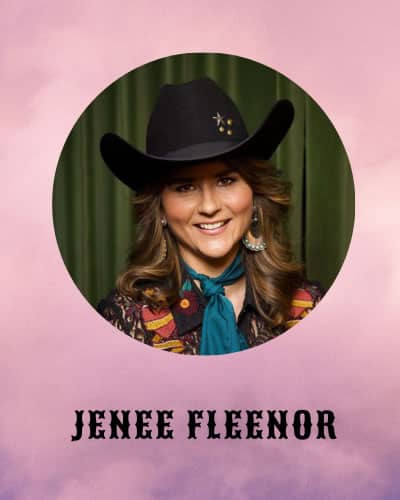 Jenee Fleenor
2019, 2020, 2021 & 2022 CMA Musician of the Year, Jenee Fleenor is an award winning multi-instrumentalist, singer and songwriter known primarily for her fiddle playing. Jenee is from Springdale, Arkansas and is currently breaking glass ceilings in Nashville as the first female ever nominated for CMA Musician of the Year. (Jenee was also the CMA Touring Musician of the Year in 2015, a Music Row Album All Star Winner in 2019 & 2022 and a 2020 winner of ACM's Specialty Instruments Player of the Year.) As a songwriter, Jenee has had songs recorded by Blake Shelton, Reba, Dolly Parton, Gretchen Wilson, Kathy Mattea and Del McCoury to name a few.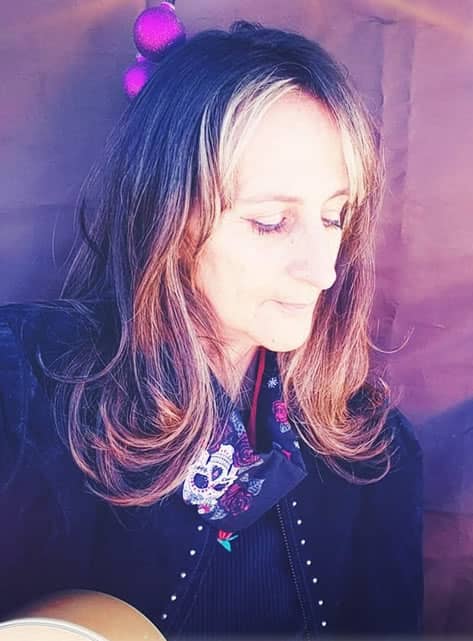 Evelyn Roper
Gunnison's own Singer/Songwriter, Evelyn Roper, is starting things off for the barbeque at 11ish.  She plays guitar and sings a variety of genres depending on the venue, mostly centered around country and western but also cowboy, blues, swing, and classic rock. She plays venues from restaurants and clubs, to weddings, opening acts for name bands in the western, cowboy, or country genre, and participates in Cowboy Gatherings and Festivals as a performer, sometimes organizer.

Poker Ride/Hike and BBQ Gallery