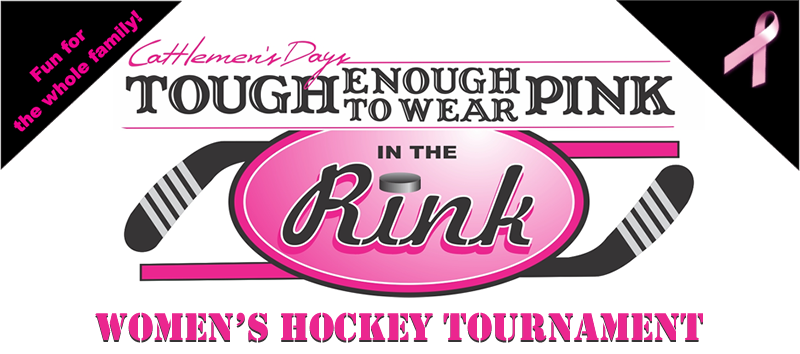 October 2nd – 4th, 2020
All proceeds will be used for "Friends of Pink" to help local residents
who have been diagnosed with breast cancer and need financial assistance.
Help these ladies kick cancer's butt!
Enter as an individual and we will put together well-balanced teams of 10 or 12 ladies
(based on self-ability rankings). Play with friends you know and meet some new ones!
Become a Pink in the Rink Sponsor
2019 Pink in the Rink Photo Gallery
Thank you to the 2019 Pink in the Rink Sponsors!
TITLE SPONSORS
ENTRY WILL INCLUDE:
Friday, Saturday & Sunday
A minimum of four games guaranteed
with a championship game and prizes.
A Cattlemen's Days Tough Enough To Wear Pink hockey jersey.
Welcome Basket with lots of goodies!

How to Enter
2020 ENTRIES WILL OPEN LATE SUMMER 2020
Fill out the entry form.  After filling in the form, you will be given a link to pay your entry fee.
For help with ability levels, see the guidelines below the entry form.
Cost per person is $75.00. Goalies Play for Free.
For more information, download the Pink In the Rink Information Packet (PDF – coming late summer 2020). Includes flyer, entry form, and sponsorship info.

TITLE SPONSOR $1,000 – Three Available
Large Logo on the Tough Enough to Wear Pink game jerseys – Best placement!
Logo on individual sponsor Banner displayed at the rink all weekend
Logo and link on TETWP website
4 TETWP Hats and Sweatshirts
Facebook Posts on Cattlemen's Days and TETWP pages
Thank you in local newspapers
Thank you announcements at the event
GOLD SPONSOR $750 – Four Available
Small Logo on the Tough Enough to Wear Pink game jerseys
Logo on shared sponsor Banner displayed at the rink all weekend
Logo and link on TETWP website
2 TETWP Hats and Sweatshirts
Facebook Posts on Cattlemen's Days and TETWP pages
Thank you in local newspapers
Thank you announcements at the event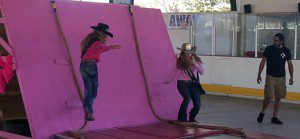 SILVER SPONSOR $500 – Ten Available
Logo on shared sponsor Banner displayed at the rink all weekend
Logo and link on TETWP website
Facebook Posts on Cattlemen's Days and TETWP pages
Thank you in local newspapers
Thank you announcements at the event
2 TETWP Hats & Sweatshirts
BRONZE SPONSOR $250
Listing on shared sponsor Banner displayed at the rink all weekend
Listing on TETWP website
Thank you in local newspapers
Thank you announcements at the event
1 TETWP Hat and Sweatshirt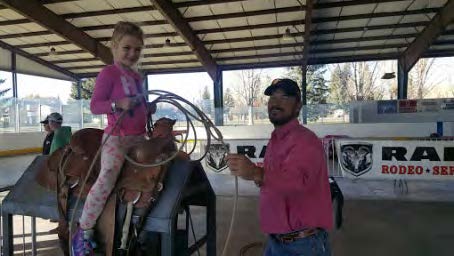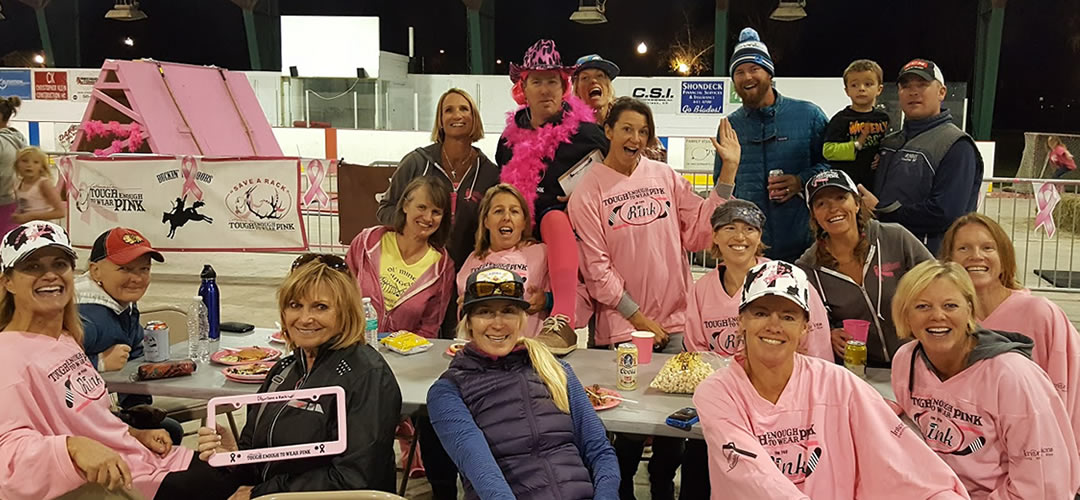 FRIEND $100
Listing on shared sponsor Banner displayed at the rink all weekend
Listing on TETWP website