2021 Songwriter Shuffle
July 1st & 2nd, 2021
 
Enjoy an outdoor evening of live music and friendship in the majestic mountains of the Gunnison Valley. The Songwriter Shuffle features Nashville Singer Songwriters performing at the finest local homes.  Limited to 50 guests per home.  Music will be played throughout the night, guests will stay in one place while the songwriters rotate through each home.  Appetizers, dinner, dessert, and cocktails will be provided from local restaurants.  This is a fundraiser for Cattlemen's Days Tough Enough To Wear Pink to continue our efforts to support cancer prevention, detection, and individual support for those diagnosed in our community.  (TETWP has approval from the Gunnison County Public Health Department for this event and will be following their guidelines to keep everyone as safe as possible.)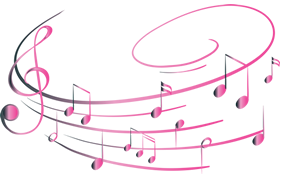 Video of the 2020 Songwriter Shuffle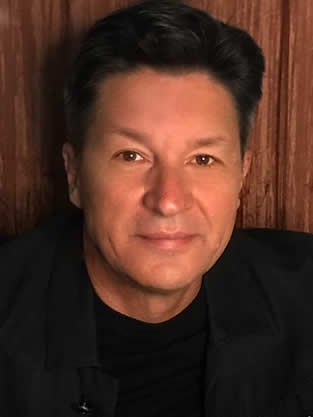 Ronnie Bowman
Ronnie Bowman has earned a great deal of respect among Bluegrass, Country, Rock 'n' Roll and Gospel professionals.
Kenny Chesney, Brooks & Dunn as well as multiple Bluegrass artists have brought Ronnie's originals to #1.
In addition to Kenny Chesney and Brooks & Dunn, Ronnie has seen continued songwriting success with songs recorded by such artists as Wynona Judd, Jake Owen, Lee Ann Womack, Dan Seals, and many others including 3 songs recorded on Chris Stapleton's multiplatinum-selling album "Traveller ". The single "Nobody To Blame" won him the ACM award for "Song of the Year". The album received the ACM and CMA awards for "Album of the Year" as well as a Grammy award for "Country Album of the Year".
As an artist, Ronnie has been awarded IBMA's Male Vocalist of the Year, Song of the Year, Album of the Year, Gospel Performance, and Recorded Event of the Year multiple times for each.
As a vocalist, Ronnie has recorded with various artists including, Alan Jackson, Alison Krauss, Vince Gill, Ricky Skaggs, Lee Ann Womack, Del McCoury, Chris Stapleton, and John Fogerty to name a few.
When Ronnie's not on the road, he resides in Nashville TN where he's still writing songs and living the life.
ARTIST LINKS
Spotify Playlist
YouTube Playlist
Website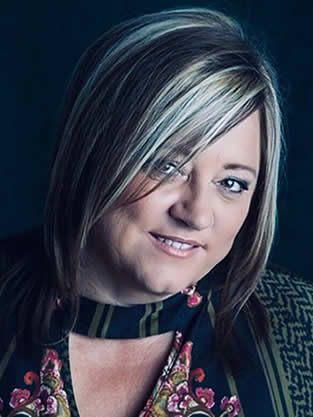 Marla Cannon
Marla Cannon-Goodman was raised in Kingston Springs, Tennessee, where she had a front row seat for country music history as she watched her father, Buddy Cannon, shepherd the careers of new and legendary artists as a producer, songwriter, and record label executive.  Now, she has earned her own place as one of country music's most-beloved and respected hit-makers.
Since her first cut by Sammy Kershaw in 1996, Marla has been making country music history of her own with songs recorded by artists such as George Strait, Eddie Arnold, Eric Church, Billy Currington, Mindy Smith, Kenny Chesney and Sara Evans.  Marla's chart topping hits include Lee Ann Womack's number one smash "The Fool," Tracy Byrd's number one "Ten Rounds With José Cuervo" and Rodney Atkins' number one hit "Cleaning This Gun."  She found further chart success with Blake Shelton's top-15 hit single "Don't Make Me." You can also find her song "Unfair Weather Friend" on the Willie Nelson/Merle Haggard duet album, Django and Jimmie.
ARTIST LINKS
Spotify Playlist
YouTube Playlist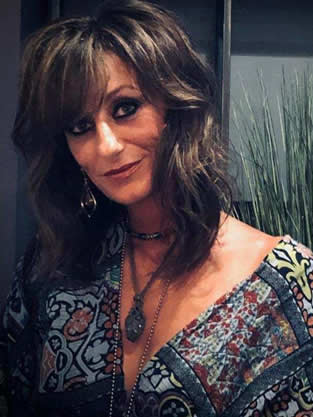 Melonie Cannon
Melonie was just fourteen when she sang on her first recording session. And by the time she'd reached high school, studio dates filled her calendar. Sammy Kershaw, John Michael Montgomery, George Jones and Kenny Chesney were among the many who made use of her voice – its easy reach from whispered intimacy to exuberance, its way of wrapping around a melody and finding truth in a lyric even the first time through a tune – Melonie Cannon's voice became a favorite of some of country music's best.
"Melonie Cannon is one of the best singers I know…Her new bluegrass album is fantastic….I love her voice anyway, but singing with a great bluegrass band was a good idea…They blend well together…The fact that I got to sing with her on a song I wrote makes it even better…Go Melonie." – Willie Nelson
"Melonie Cannon has a pure and soulful sound. She has a true and honest voice that savors every note. She's the real deal." – Shania Twain"She's one of the best female voices I've ever had the pleasure to sing with." – Vern Gosdin
"One of the most expressive singers in Nashville, and not merely in bluegrass circles, Cannon compels you to listen to these stories of everyday life, whether she's consoling a new friend or stumbling into love after swearing it would never happen. She also submits a fine rendition of Set 'Em Up Joe, the Vern Gosdin tune written by her dad, producer Buddy Cannon. Back to Earth, a duet with Willie Nelson, is a soothing highlight, too." – Craig Shelborne, CMT.com
ARTIST LINKS
Spotify Playlist
YouTube Playlist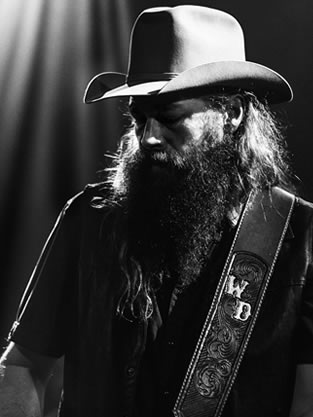 Ward Davis
American Singer/Songwriter from Monticello, Arkansas by way of Nashville, Tennesse, Ward Davis has had songs recorded by Trace Adkins, Willie Nelson, Merle Haggard, Wade Hayes, Sammy Kershaw, Bucky Covington, Jimmie Van Zant, Buddy Jewel, Carolina Rain, The Roys, and more. Most recently, Ward Davis co-wrote "I'm Not The Devil" with Cody Jinks, with whom he subsequently toured with nationwide.
ARTIST LINKS
Spotify Playlist
YouTube Playlist
Official Website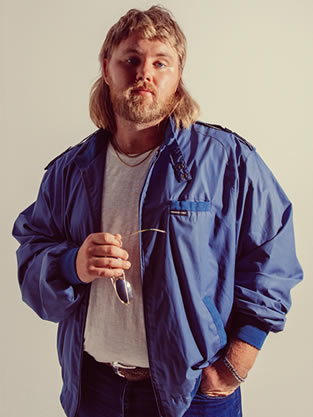 Ernest
A Nashville native with an unpredictable style and personality to match, hitmaker ERNEST is now turning heads on both sides of the singer-songwriter game – and his career is just getting started. Currently one of the most sought-after co-writers on Music Row, he fuses a broad range of influence stretching from Eminem to George Strait, and has now scored three #1 smashes with Morgan Wallen's "More Than My Hometown," Florida Georgia Line's "I Love My Country," and Chris Lane's "Big, Big Plans." A MULTI-PLATINUM hit with Diplo and Wallen's "Heartless" is also part of his growing catalog, and other notable cuts include Sam Hunt's "Breaking Up Was Easy in the '90s," Gryffin and Lane's electronic-pop standout, "Hold You Tonight," FGL's "Blessings" and songs for Jake Owen, Mason Ramsey and more – including 11 tracks on Wallen's Dangerous: The Double Album. As an artist, the eccentric free spirit released his vibrant debut album Locals Only on Big Loud Records in 2019, and is now following up with the hand-on-your-heart anthem, "Cheers." His podcast "Just Being ERNEST" kicked off in the spring of 2020 and has hosted big-name guests including Keith Urban, Diplo, Jason Aldean, and more. With its second season now underway, a true Nashville maverick is coming into view.
ARTIST LINKS
Playlist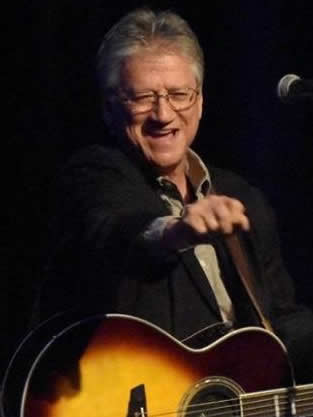 Richie Furay
Richie Furay is a Rock & Roll Hall of Fame inductee (1997), a Colorado Music Hall of Fame Inductee (2015), and a founding member of Buffalo Springfield, Poco, and the Souther Hillman Furay Band.  His career spans 50 years of writing, recording, and live concerts. 
For the last 20 years, he has performed with different configurations of the Richie Furay Band ranging from a full electric group to a more relaxed acoustic sound.
ARTIST LINKS
Richie Furay Spotify Playlist
YouTube Playlist
Facebook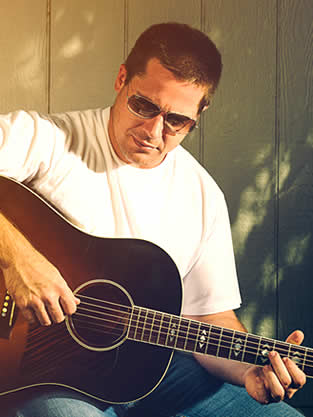 Rob Hatch
Rob Hatch, from Cross City, Florida, moved to Nashville in 2001 to follow his dream of becoming a professional songwriter. He achieved his first #1 song, "If Heaven Wasn't So far Away" recorded by Justin Moore in 2008. Shortly after he married Shannan Hatch and they had their first child, Henry Hatch.  Ruby Grace was born a couple years later in 2014. That same year Hatch would be named as the SESAC Songwriter of the year fueled by his 2 number 1 songs, "Goodnight Kiss" by Randy Houser and "I Don't Dance" by Lee Brice which was awarded the 2014 ACM's Single Of The Year and has since went double platinum. In 2020 Hatch co-founded his independent record label "Pump House Records" with longtime friend Lee Brice.
Cuts on: Lee Brice "I Don't Dance", "Friends We Won't Forget",  "Beautiful Everytime", "Sirens", and "Don't Get No Better Than This"; "When the Whisky Used To Burn", "Songs In The Kitchen", Justin Moore, "If Heaven Wasn't So Far Away" Jamey Johnson; "The Last Cowboy", "Saving Grace"; "Keeping up with the Jonesin", Jerrod Niemann "Shining on Me", "It Don't Matter Anymore", and "Beach Baby"; Randy Houser "Goodnight Kiss", "Top of The World", "Senior Year", "Fired Up" and "True", Luke Bryan "Sunburnt Lips"; Craig Campbell "Chillaxin" and "Make You Wanna Sing"; and Joe Nichols "Hard To Be Cool"; Faith Hill "Boy", Gretchen Wilson "Summertime Town" "Stacey" "Hard Earned Money", Florida Georgia Line/Jason Aldean "Can't Hide Red" and Ronnie Dunn "You Should See You Now", to name a few.
ARTIST LINKS
Backstage Nashville Bio, Videos, and Playlist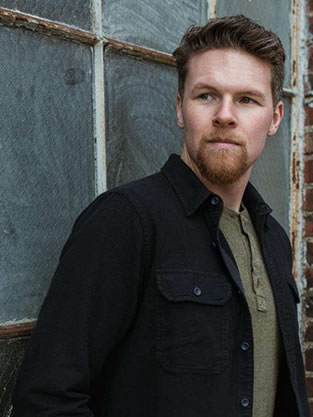 Josh Martin
Josh Martin knows how to dance the fine line between radio country and his deep-holler Kentucky roots. It's clear the songwriter/vocalist/guitarist is no stranger to longnecks and pick-up trucks – but he's even closer to the bluegrass of his youth. His latest album, Nothing Holding Me, is a taut balancing act of accessibility and credibility, replete with honest songwriting and extraordinary musicianship. His songwriting is a testament to life in Kentucky, where he used to run up and down the holler roads – going anywhere he wanted, because he could. That freedom, he says, rings out in every note he plays. You can hear traces of Guy Clark and Darrell Scott in his lyric, and the echo of John Mayer and Tony Rice in his guitar licks – and a hint of old-time spirituality in his voice. His songs are both smart and accessible, running wild and smiling back at Nashville from the open road. Martin is at the apex of his musical freedom, not afraid of joy or sorrow, just eager to share what he loves with the audience.
ARTIST LINKS
Spotify Playlist
YouTube Playlist
Facebook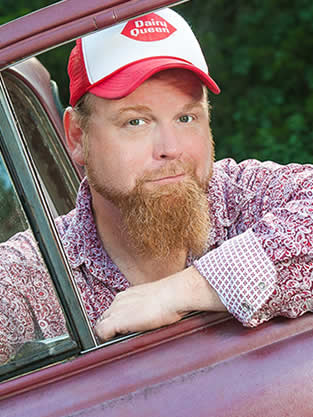 Bobby Pinson
Born of triumph and tragedy, Bobby Pinson's songs embody the power and integrity to take them across the width of today's musical landscape. Real-life situations, personal mantras, and the examination of the human condition, all find a place in Bobby's diverse material he often describes as a mixture of gutter and grace.
Bobby has had over two hundred of his songs recorded by country music superstars such as Toby Keith, Eric Church, Dierks Bentley, Luke Bryan, Jason Aldean, Jake Owen, Blake Shelton, Cole Swindell, Sugarland, Brantley Gilbert, Brad Paisley, Rascal Flatts, Brooks & Dunn, Tracy Lawrence, Trace Adkins, LeAnn Rimes, Montgomery Gentry, Van Zant and many more. Bobby has written over thirty Top 40 hits, including ten number-one singles. Bobby's celebrated songs have earned him 2009 BMI Songwriter of the Year, two CMA Triple Play awards, a Grammy nomination for 2020 Country Song of the Year, CMA and ACM Single and Song of the Year nominations, seventeen BMI awards, and five NSAI (Songs I Wish I'd Written) awards.
In 2005, the Panhandle Texas native released his debut album, Man Like Me, on RCA Records which was one of the most critically acclaimed records of the year. An effort hailed by USA Today and Entertainment Weekly as Nashville's cream of the crop, Man Like Me, landed on Blender Magazine's top fifty list of all records in all genres, as well as numerous year-end top ten lists. Pinson's hit single, "Don't Ask Me How I Know" lead the way for what has come to be considered by many as one of the best records recorded in the last twenty years. Notable Songs include:
SOME OF IT, Eric Church, #1 song
2020 Grammy nominee, Country Song of the Year
2020 ACM Nominee, Song of the Year
2019 NSAI award, Ten Songs I Wish I'd Written
BURNING MAN, Dierks Bentley,  #1 song
2020 CMA Single of the Year nominee
2020 ACM Winner Video of the Year
2019 NSAI award, Ten Songs I Wish I'd Written
HOMEMADE, Jake Owen, #1 song
2020 NSAI award
(Ten Songs I Wish I'd Written)
REARVIEW TOWN, Jason Aldean, #1 song. MADE IN AMERICA, Toby Keith, #1 song. NEVER CRIED IN FRONT OF ME, Toby Keith, #1 song. ALL I WANNA DO, Sugarland, #1 song. WANT TO, Sugarland, #1 song. IT HAPPENS, Sugarland,  #1 song. ALREADY GONE, Sugarland, #1 song. 
ARTIST LINKS
Spotify Playlist
YouTube Playlist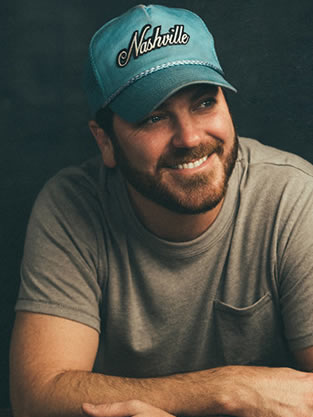 Tyler Reeve
In a career that has spanned fifteen years, country music hitmaker Tyler Reeve has gone through an array of life-altering moments in which the Alabama native was rocked by the intricacies of life and knew instinctively that it was time to change direction.
Or at the very least, it was time to write a song.
And he has done just that, having a hand in writing not only some of country music's most thought-provoking songs, but truly authentic songs that have seen massive success on the charts. Yet now, Reeve finds himself at a moment in which he is ready to take his turn in the spotlight.
And while the lover of lyrics plans to continue enjoying the fruits of his songwriting labors, Reeve is now setting his sights on the days and nights ahead where he will focus on playing his own music in his own way. "I like taking my fans on a ride, both through my songs and through my live shows," he says. "I like to have them laughing at one song while still wiping their eyes from the last song.
But most of all, Reeve wants to be real. "I say whatever the hell I'm thinking, and I think my fans appreciate that," laughs Reeve, who now lives in a home overlooking the skyline of the city that has made superstars out of so many talented writers. "People are craving authenticity and they want the truth…and that's what they get from me."
ARTIST LINKS
Spotify Playlist
YouTube Playlist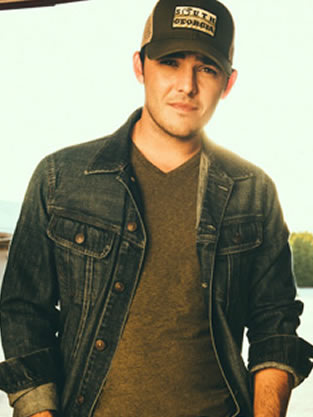 Cole Taylor
With his simple yet poignant way of capturing universal feelings, Cole Taylor has quickly become an in-demand country songwriter. Nine months after moving from Cuthbert, Georgia, to Music City, Taylor signed a publishing deal with Universal Music Publishing Nashville in November 2013. He had set a goal of landing a deal within a year, and he achieved his dream with three months to the day. 
Since then, he has been a Sirius XM "Highway Find" wth his song "Cold Beer," released two of his own EP's and had two songs reach #1 on the country music charts; "Sippin' On Fire" by Florida Georgia Line and "Home Alone Tonight" by Luke Bryan featuring Karen Fairchild of Little Big Town, as well as a top 30 song, "Stay Downtown" by Cole Swindell. Cole has also had other songs recorded by Jason Aldean, Cole Swindell Chase Rice, Jake Owen, Easton Corbin, Jerrod Neimann, Rodney Atkins, Jon Langston & Travis Denning.
ARTIST LINKS
More Information & Video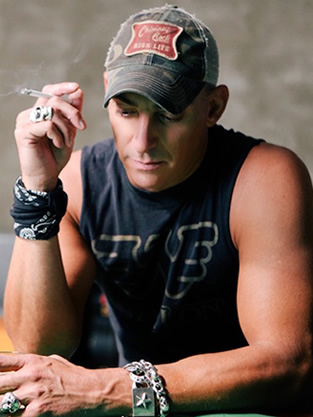 Trent Tomlinson
Arkansas born and Missouri raised, Trent Tomlinson has always had a talent for music.  In high school, Tomlinson reached the finals for "You Can Be a Star", a television talent show on The Nashville Network (now Spike TV), in which Trent placed second.
Tomlinson landed a songwriting deal with Cal IV Entertainment. Some of his songs were recorded by Emerson Drive and Blue County on their respective debut albums. He also cut some sides for Lyric Street Records, with whom he later signed a record deal. Tomlinson's debut single, "Drunker Than Me", was released in late 2005, followed by his album Country Is My Rock. Two additional singles were also released from the album: "One Wing in the Fire" and "Just Might Have Her Radio On", the former is a song about Tomlinson's father. Tomlinson also co-wrote the track "Missing Missouri" on Sara Evans' 2005 album Real Fine Place, and "Why Can't I Leave Her Alone" on George Strait's 2006 album It Just Comes Natural.
He has had success with many songs on the charts including "That's How It Still Oughta Be", Henry Cartwright's Produce Stand", "Angels Like Her", and "Man Without a Woman". The single "Close Your Eyes", went to #1 which Tomlinson co-wrote. Trent currently has a publishing deal with Mucho Love Music, and recently dropped his new album "That's What's Working Right Now". As an artist, he has found great success with the first single "When She Goes There", and is currently anticipating even more with the title track being released as the second single. As a writer, Trent's song for Brett Young "In Case You Didn't Know" is currently climbing the country charts.
ARTIST LINKS
Spotify Playlist
YouTube Playlist
Facebook
Sponsor the Songwriter Shuffle!
GOLD SPONSOR $10,000
VIP Front Row Table for Eight Guests – Friday & Saturday Night Concerts
Goodie Bags with 2020 TETWP Merchandise
Event Posters signed by songwriters
Recognition on stage and on the Gunnison TETWP Webpage and Social Media Platform
SILVER SPONSOR $5,000
VIP Reserved Table to Eight Guests – One Night (Friday or Saturday)
Goodie Bags with 2020 TETWP Merchandise
Event Posters signed by songwriters
Recognition on stage and on the Gunnison TETWP Webpage and Social Media Platform
WHY SPONSOR?
This event is a fundraiser for Tough Enough To Wear Pink and is critical to the funding of our programs in the Gunnison Valley.  Funding from sponsorships will be used directly for our many programs.  Here are a few………
EARLY DETECTION & SUPPORT FOR LIFE-SAVING SCREENINGS
Provide life-saving cancer screenings for those who do not have insurance.
Help to raise awareness around the importance of early screening for breast cancer. Over the last few years, TETWP has ramped up our awareness campaign resulting in a 40% increase from 2017 to 2019 in the number of women getting their annual mammogram!
FRIENDS OF PINK
Help with individual financial assistance for those who are going through breast cancer.  Funds to help with household
TUFFY & BUCKY  – TETWP TRANSPORTATION PROGRAM
Help get people with any type of cancer safely to their out of town appointments and treatments in our vehicles. The vehicles traveled over 33,000 miles in the last year. Helping individuals with cancer in our community to access over 130 treatments and appointments!
LUCY'S HOUSE 
Cover the costs of lodging for people that have to stay away from home to access life-saving treatments. Over the last year, the Lucy's House program has covered 143 Nights of Lodging for individuals with ALL types of cancer. Helping them to stay close to where they receive their treatments and ease some of the stress experienced by individuals and families dealing with a cancer diagnosis.
GUNNISON VALLEY HOSPITAL 
Provide state of the art equipment, physicians,  and services to be the best small town cancer care hospital in the USA.
TETWP just purchased an MRI coil so that women can get the necessary screenings for breast cancer here at GVH.  3D Mammograms, ultrasounds, stereotactic biopsies, and now breast MRI will be available with top of the line equipment.
MAKE IT A GREAT DAY
TETWP coupons will be provided to cancer patients to use for integrative therapies such as reiki, massage, acupuncture, light therapy, nutrition, ortho bionomy, etc.  These therapies have been proven to help cancer patients stay strong mentally and physically while they are going through their surgeries and treatments. Research findings show that integrative therapies can help to boost the immune system, reduce pain, and help patients stay strong.
---
Learn more about all the TETWP Programs.
---
Please contact Heidi Sherratt Bogart at 970-209-6332 or tetwpdirector@gmail.com if you would like to sponsor the Songwriter Shuffle. Thank you!