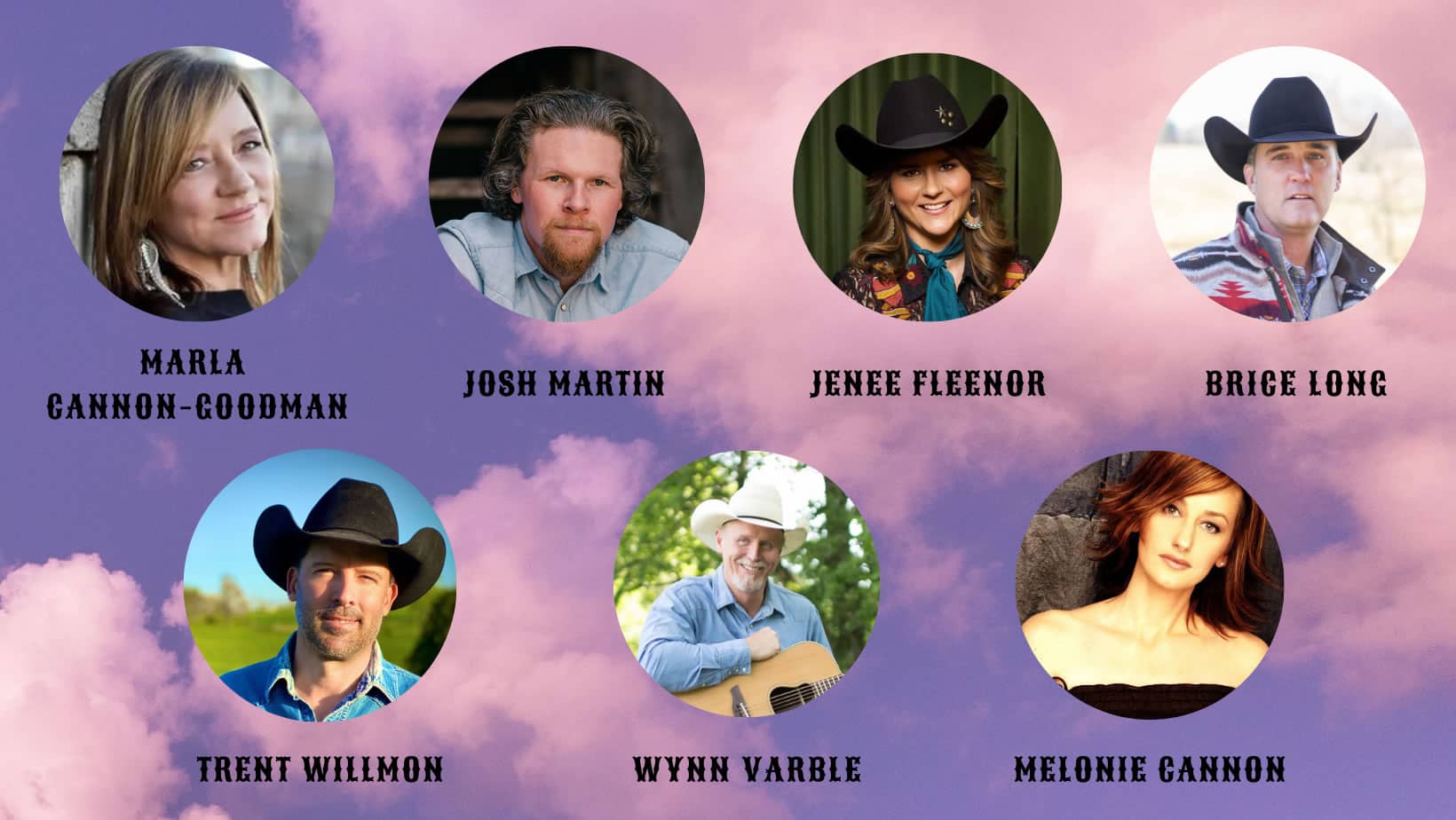 Tickets on sale late spring 2023!
Songwriter Shuffle
July 6th, 2023
 
Intimate concert experience, in an extravagant and spectacular outdoor venue, the Double Top Ranch on Cement Creek. TETWP's largest event of the year! The Songwriter Shuffle features Nashville Singer Songwriters performing at the beautiful Double Top Ranch. Appetizers, dinner, dessert, and cocktails are provided from local chefs.  This is a fundraiser for Cattlemen's Days Tough Enough To Wear Pink to continue our efforts to support cancer prevention, detection, and individual support for those diagnosed in our community.
Songwriter Shuffle Venue: Double Top Ranch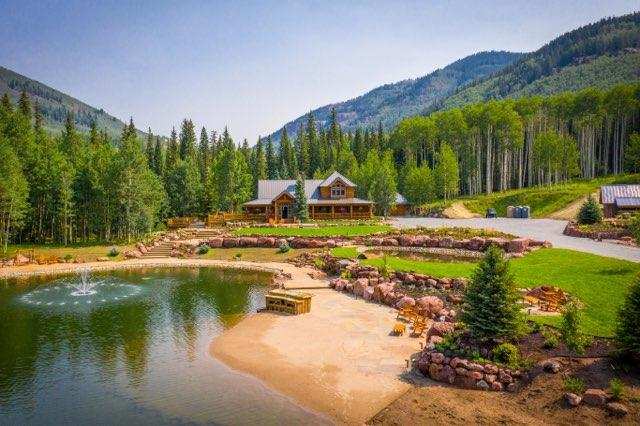 Double Top Ranch
Thank you Jeff and Lori Smithers for sharing your beautiful home with the TETWP family for this year's event!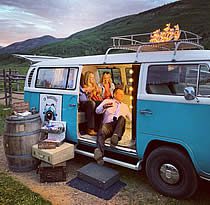 CB Wanderbus Photo Booth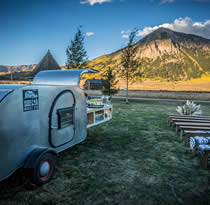 Sidecar Mobile Bar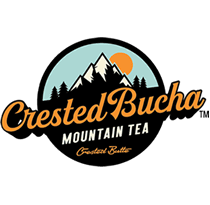 2023 Songwriter Talent Lineup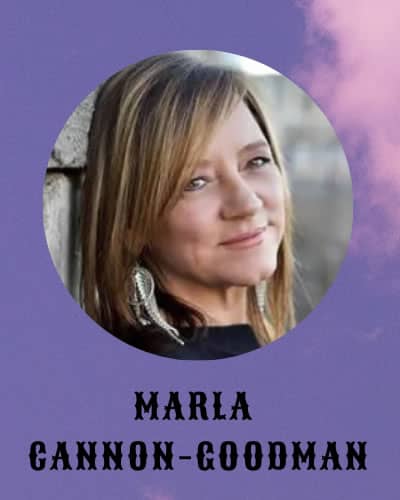 Marla Cannon-Goodman
Marla has been a member of the Gunnison TETWP family for a long time and we are so grateful to have her back again! Raised in Kingston Springs, Tennessee, where she had a front row seat for country music history as she watched her father, Buddy Cannon, shepherd the careers of new and legendary artists as a producer, songwriter and record label executive.  Now, she has earned her own place as one of country music's most-beloved and respected hit-makers.
Marla was working as a nurse when her song "The Fool", recorded by Lee Ann Womack, reached #1 on the country charts.  She has had cuts by everyone from Sammy Kershaw, Billy Currington, Blake Shelton, Eric Church, Kenny Chesney, George Strait and many others. 
Marla has twice more reached #1 status with "Ten Rounds of Jose Cuervo" by Tracy Byrd, and "Cleaning This Gun" by Rodney Atkins.  You can also find her name on the Willie Nelson / Merle Haggard duet album "Django And Jimmie", "Stealing Home" by Willie Nelson, and "Same Devil" by Brandy Clark (feat. Brandi Carlile).
ARTIST LINKS
Spotify Playlist
YouTube Playlist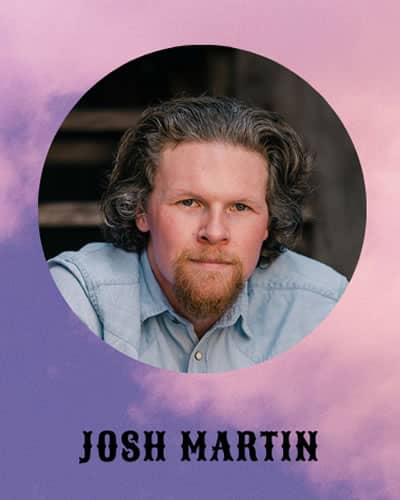 Josh Martin
Josh Martin knows how to dance the fine line between radio country and his deep-holler Kentucky roots. It's clear the songwriter/vocalist/guitarist is no stranger to longnecks and pick-up trucks – but he's even closer to the bluegrass of his youth. His latest album, Nothing Holding Me, is a taut balancing act of accessibility and credibility, replete with honest songwriting and extraordinary musicianship. His songwriting is a testament to life in Kentucky, where he used to run up and down the holler roads – going anywhere he wanted, just because he could. That freedom, he says, rings out in every note he plays. You can hear traces of Guy Clark and Darrell Scott in his lyric, and the echo of John Mayer and Tony Rice in his guitar licks – and a hint of old-time spirituality in his voice. His songs are both smart and accessible, running wild and smiling back at Nashville from the open road. Martin is at the apex of his musical freedom, not afraid of joy or sorrow, just eager to share what he loves with the audience.
ARTIST LINKS
Spotify Playlist
YouTube Playlist
Facebook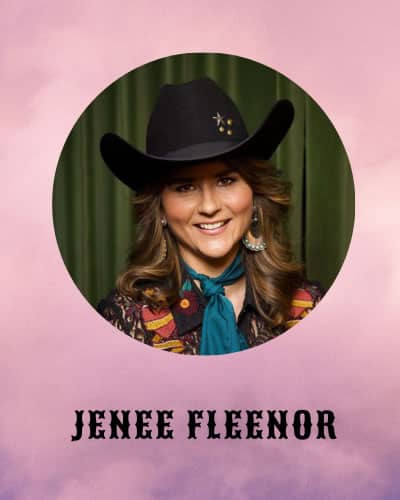 Jenee Fleenor
2019, 2020, 2021 & 2022 CMA Musician of the Year, Jenee Fleenor is an award winning multi-instrumentalist, singer and songwriter known primarily for her fiddle playing. Jenee is from Springdale, Arkansas and is currently breaking glass ceilings in Nashville as the first female ever nominated for CMA Musician of the Year. (Jenee was also the CMA Touring Musician of the Year in 2015, a Music Row Album All Star Winner in 2019 & 2022 and a 2020 winner of ACM's Specialty Instruments Player of the Year.) As a songwriter, Jenee has had songs recorded by Blake Shelton, Reba, Dolly Parton, Gretchen Wilson, Kathy Mattea and Del McCoury to name a few.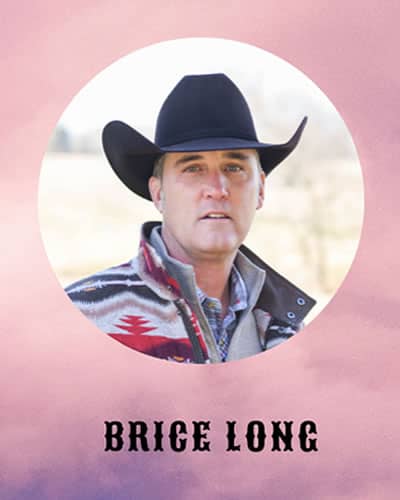 Brice Long
Brice has enjoyed a successful 25+ year music career. As a songwriter he has had over 100 of his songs cut with artists such as Garth Brooks, George Strait, Chris Stapleton, Hank Williams Jr, Randy Houser, Josh Turner, Reba McEntire, Gary Allan, Cody Johnson, Chris Young,  Jon Pardi, The Grascals, Casey James, Darryl Worley, Randy Travis, Gretchen Wilson, John Michael Montgomery, Porter Wagoner and many more.  Brice's songwriting hits include the #1 singles "Heartache On The Dance Floor" by Jon Pardi and "Nothing On But The Radio" by Gary Allan.  Randy Houser's "Like a Cowboy",a song that also garnered Brice a CMA nomination for Song of the Year.  Other recent chart toppers are Randy Houser's debut single, "Anything Goes", "Today" from Gary Allan, Casey James' "Let's Don't Call It A Night" and Jon Pardi's, "What I Can't Put Down".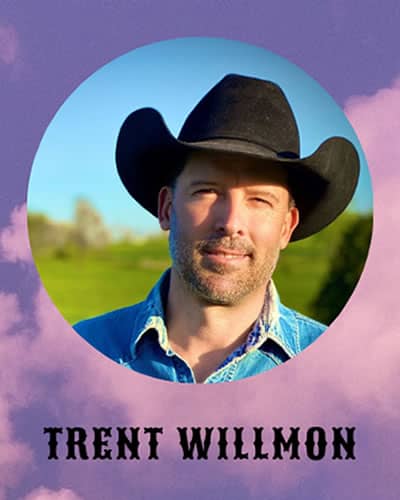 Trent Willmon
American singer, songwriter, and CMA Award winning music producer. Born in Amarillo and raised on a ranch in west Texas, Trent later moved to Nashville, TN and signed with Sony Records, having hits such as "Beer Man" and "On Again Tonight", as well as writing songs for other artists like Brad Paisley and Montgomery Gentry. Growing up in Dickens County, Texas, Trent was involved in 4-H and FFA, and went on to study animal science at South Plains College. There he joined his first band and decided to pursue music instead.
Trent continues to write and performs, but spends more time producing albums for Cody Johnson, Hayden Haddock, Chancey Williams, and several other artists; he has made a name for himself as an outstanding producer, recently winning "Single Of The Year" at the 2022 CMA Awards, for Cody Johnson's "Til You Can't", the most-streamed Country song in 2022. The song is also nominated for a Grammy in 2023 for "Song Of The Year". After the work is done, you will find Trent giving back to charities, fishing, hunting, on the back of a horse, barbecuing, looking for arrowheads, and spending time with family.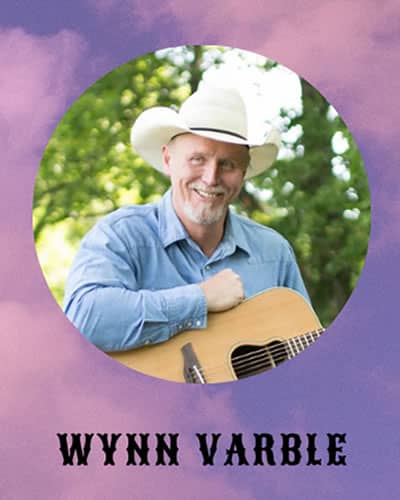 Wynn Varble
Wynn came to love country music at a very young age when he discovered his dad's collection of classic country vinyl albums. He even traded his big brother's "Grand Funk Railroad" for a copy of Jimmy Dean's "Big Bad John", and he still has a scar to prove it! Around the age of 14, a neighbor showed Wynn a few chords on an old guitar. Before long, Wynn was playing on his own and writing his own songs.
After many years of playing in honkytonks & bars, Wynn decided to make the move to Nashville. His first radio single was "Fit to Be Tied Down" by Sammy Kershaw. Since then, Wynn has had numerous hits including three number ones… all three were nominated for "Song of the Year" by the CMA and/or ACM.
Wynn's three number one songs are: "Have You Forgotten" by Darryl Worley, "Waitin' on A Woman" by Brad Paisley, and "I'm A Little More Country Than That" recorded by Easton Corbin. In addition to his number ones, Wynn's had songs recorded by artists such as Garth Brooks, Cody Johnson, Trace Adkins, Willie Nelson, Mark Chesnutt, Kellie Pickler, Lee Ann Womack, and many others.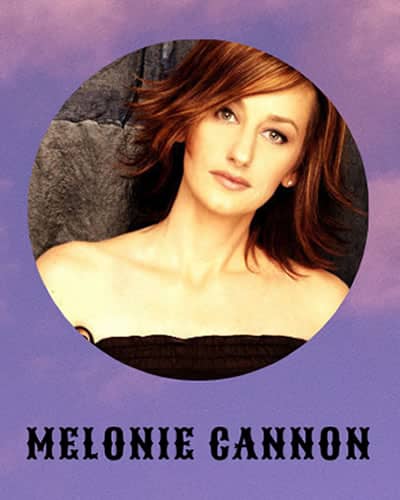 Melonie Cannon
Melonie Cannon was just fourteen when she sang on her first recording session. And by the time she'd reached high school, studio dates filled her calendar. Sammy Kershaw, John Michael Montgomery, George Jones and Kenny Chesney were among the many who made use of her voice – its easy reach from whispered intimacy to exuberance, its way of wrapping around a melody and finding truth in a lyric even the first time through a tune – Melonie Cannon's voice became a favorite of some of country music's best.
"Melonie Cannon is one of the best singers I know…Her new bluegrass album is fantastic….I love her voice anyway, but singing with a great bluegrass band was a good idea…They blend well together…The fact that I got to sing with her on a song I wrote makes it even better…Go Melonie." – Willie Nelson
"Melonie Cannon has a pure and soulful sound. She has a true and honest voice that savors every note. She's the real deal." – Shania Twain"She's one of the best female voices I've ever had the pleasure to sing with." – Vern Gosdin
"One of the most expressive singers in Nashville, and not merely in bluegrass circles, Cannon compels you to listen to these stories of everyday life, whether she's consoling a new friend or stumbling into love after swearing it would never happen. She also submits a fine rendition of Set 'Em Up Joe, the Vern Gosdin tune written by her dad, producer Buddy Cannon. Back to Earth, a duet with Willie Nelson, is a soothing highlight, too." – Craig Shelborne, CMT.com
ARTIST LINKS
Spotify Playlist
YouTube Playlist
Sponsor the Songwriter Shuffle!

2023 Singer-Songwriter Shuffle Sponsorship Levels Coming Soon!
Download the 2023 TETWP Summer Sponsorships Packet Soon
Please contact Heidi Sherratt at 970-209-6332
if you would like to sponsor the Songwriter Shuffle.
Thank you!

WHY SPONSOR?
These events support Tough Enough To Wear Pink and are critical to the funding of our programs in the Gunnison Valley.  Funding from sponsorships will be used directly for our many programs. Here are a few………
EARLY DETECTION & SUPPORT FOR LIFE-SAVING SCREENINGS
Provide life-saving cancer screenings for those who do not have insurance.
Help to raise awareness around the importance of early screening for breast cancer. Over the last few years, TETWP has ramped up our awareness campaign resulting in a 40% increase from 2017 to 2019 in the number of women getting their annual mammogram!
More and more women have been getting their annual mammogram at GVH. With this great success we have also experienced an increase in requests for financial assistance to help cover the cost of mammograms, ultrasounds, and/or biopsies for the uninsured or underinsured.
In 2021 our organization covered $50,152.31 in mammograms, ultrasounds, biopsies, and breast MRIs.
FRIENDS OF PINK
FINANCIAL ASSISTANCE FOR INDIVIDUALS WITH BREAST CANCER $19,408.40 given in 2021 to support 7 women with breast cancer
Help with individual financial assistance for those who are going through breast cancer.
Funds are used to help with household and medical bills to relieve the financial and mental stress of a cancer diagnosis.  
TUFFY, BUCKY, & BETTY ANN  – TETWP TRANSPORTATION PROGRAM
Help get people with any type of cancer safely to their out of town appointments and treatments in our vehicles. The vehicles traveled over 39,000 miles in the last year.
Helping individuals with cancer in our community to access over 150 treatments and appointments!
Total Miles Traveled Other Cancers: 27,250                                                                               Total Miles Traveled Breast Cancer: 7,220
Total Miles: 39,040 TOTAL in 2021
Over 134,000 miles traveled since program began in 2016.                                    
104,000 of those miles were put on since the program opened to ALL cancers in 2018.
19 individuals with breast cancer and 21 individuals with other forms of cancer have used the vehicles since program inception.
LUCY'S HOUSE 
Cover the costs of lodging for people that have to stay away from home to access life saving treatments. Over the last year the Lucy's House program has covered 145 Nights of Lodging for individuals with ALL types of cancer. Helping them to stay close to where they receive their treatments and ease some of the stress experienced by individuals and families dealing with a cancer diagnosis.
145 Nights of Lodging, 6 individuals with breast cancer, 10 individuals with other forms of cancer $20,966.34 lodging expenses
Total of 349 nights of lodging covered since program began in June of 2019 10 individuals with breast cancer and 21 with other forms of cancer
GUNNISON VALLEY HOSPITAL 
Provide state of the art equipment, physicians, and services to be the best small town cancer care hospital in the USA. 
TETWP has purchased top of the line equipment including a 3D Tomo Mammography machine, digital ultrasound, stereotactic biopsy equipment, and breast MRI coil so that women can get the necessary screenings for breast cancer here at GVH.
MAKE IT A GREAT DAY
TETWP coupons will be provided to cancer patients and their caregivers to use for integrative therapies such as reiki, massage, acupuncture, light therapy, nutrition, ortho bionomy, etc .  These therapies have been proven to help cancer patients stay strong mentally and physically while they are going through their surgeries and treatments. Research findings show that integrative therapies can help to boost the immune system, reduce pain and help patients stay strong.
---
These are just a few of the impactful programs that Tough Enough To Wear Pink provides to our community.  To learn more about all the TETWP Programs, please visit TETWP Programs.
---
Please contact Heidi Sherratt at 970-209-6332 or director@gunnisontetwp.com if you would like to sponsor the Songwriter Shuffle. Thank you!