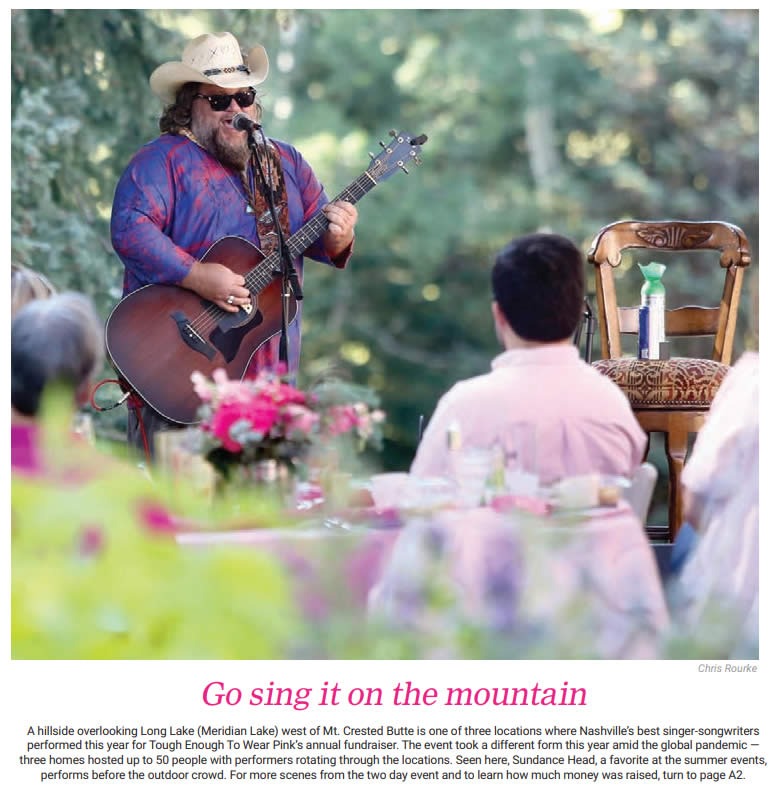 Original Story, Gunnison Country Times Aug. 13, 2020
A hillside overlooking Long Lake (Meridian Lake) west of Mt. Crested Butte is one of three locations where Nashville's best singer-songwriters performed this year for Tough Enough To Wear Pink's annual fundraiser. The event took a different form this year amid the global pandemic — three homes hosted up to 50 people with performers rotating through the locations. Seen here, Sundance Head, a favorite at the summer events, performs before the outdoor crowd.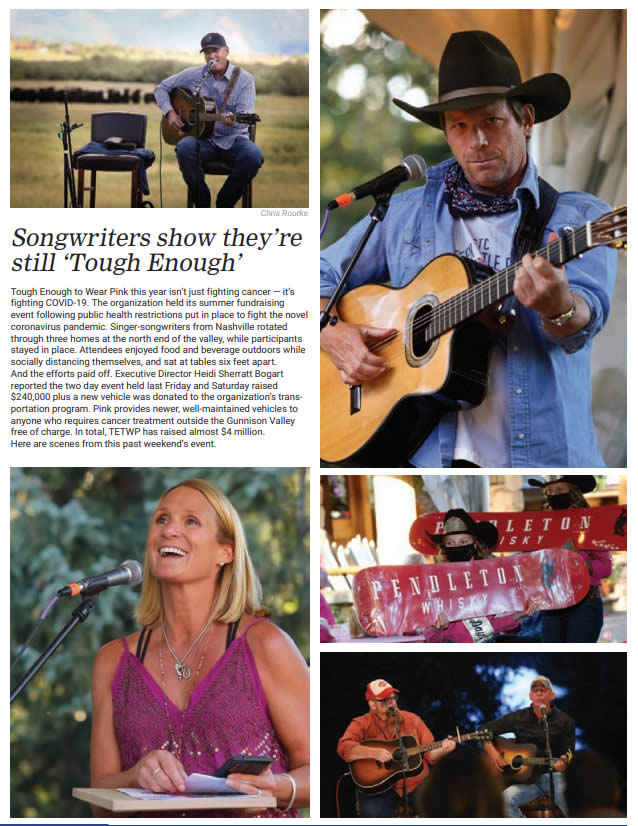 Tough Enough to Wear Pink this year isn't just fighting cancer — it's fighting COVID-19. The organization held its summer fundraising event following public health restrictions put in place to fight the novel coronavirus pandemic. Singer-songwriters from Nashville rotated through three homes at the north end of the valley, while participants stayed in place. Attendees enjoyed food and beverage outdoors while socially distancing themselves, and sat at tables six feet apart. And the efforts paid off. Executive Director Heidi Sherratt Bogart reported the two-day event held last Friday and Saturday raised $240,000 plus a new vehicle was donated to the organization's transportation program. Pink provides newer, well-maintained vehicles to anyone who requires cancer treatment outside the Gunnison Valley free of charge. In total, TETWP has raised almost $4 million. Above are scenes from the weekend event.