Rocky Mountain Health Foundation Grant Dec. 2018

Rocky Mountain Health Foundation awarded Cattlemen's Days Tough Enough to Wear Pink $5,000 to help cover the cost of mammograms, ultrasounds, and biopsies for uninsured women in Gunnison and Hinsdale Counties!
We want to say thank you to Rocky Mountain Health Foundation for your support, and to Lana Athey for her hard work writing the award-winning grant.
This will help us to continue to cover the costs of screenings for those whose insurance will not!
So PLEASE, PLEASE, PLEASE get your mammogram screenings even if you do not have insurance because TETWP will make sure your bill is paid.
EARLY DETECTION SAVES LIVES!!
---
Gunnison Rotary Club Grant Dec. 2018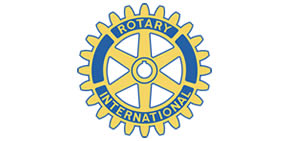 $500 to be used toward fuel for the transportation vehicles. Thank you Rotary Club!