Gunnison Valley Health Partnership
Tough Enough To Wear Pink has committed to on going annual support at GVH and we have a detailed strategic plan to carry out our goals.
Tough Enough To Wear Pink Breast Care Services At Gunnison Valley Hospital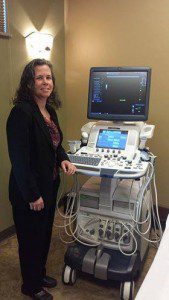 Are you aware that the number of people diagnosed with breast cancer are expected to rise by more then fifty percent by 2030?  The National Cancer Institute estimates that due to the growing and aging population that by 2030 there will be 441,000 cases of breast cancer diagnosed per year up from the 283,000 cases diagnosed in 2011.   Managing this increase will present a huge challenge for the United States, and Tough Enough To Wear Pink in conjunction with Gunnison Valley Hospital are stepping up to this challenge and dedicating significant funds and resources to improve and advance breast cancer services in Gunnison County.  A strategic plan has been developed and is already in the process of implementation, and we want to share this exciting development with you.
Prevention
By the end of 2015, a genetic counseling telemedicine clinic will be available at GVH to provide consultation with a licensed genetic counselor and immediate gene testing if indicated.
Screening
By the end of 2015, new mammographic reporting software and breast density evaluation software will be added to the current mammography suite. This will allow faster return of mammogram results and more detailed evaluation of breast density which is now considered to be as significant a risk factor for breast cancer as family history.
Diagnosis
As of June 2015, patients can now have vacuum assisted stereotactic biopsy of mammogram abnormalities performed at GVH which means no need for traveling and with the new vacuum assisted device, multiple biopsies can be performed through one needle insertion.  Breast MRI is another modality that we hope to offer by end of year 2016 and is important for evaluation of dense breasts, high risk patients and further evaluation of breast abnormalities diagnosed through mammogram or ultrasound.
Treatment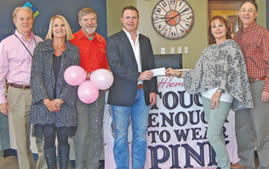 As of September of 2014, patients can now have consultation with a general/breast surgeon at GVH.  Dr. Stephania Timothy is a board certified general surgeon with special training in oncoplastic and sentinel node techniques.  These techniques help improve cosmesis and decrease side effects commonly seen with breast and lymph node surgery.  Dr. Timothy is planning to offer these procedures by mid 2016 as GVH is currently awaiting its state radioactive licensure.
Survivorship
We are happy to announce GVH's participation in the STAR program which is an interdisciplinary, evidence-based, oncology rehabilitation service to improve patient outcomes, satisfaction and access to high quality care. STAR programs are committed to improving the quality of life for cancer survivors across the continuum of care, and GVH expects its certification to be completed by end of 2015. Yes, this is a pretty robust strategic plan and implementation has already begun.  We hope with your continued help in supporting Tough Enough To Wear Pink and Gunnison Valley Hospital that we can achieve all of these goals and continue to advance breast cancer services in Gunnison Valley.