Community members in the Gunnison Valley are set to benefit from new breast care equipment now available at Gunnison Valley Health, thanks to the financial support of Cattlemen's Days Tough Enough To Wear Pink (TETWP).
Gunnison Valley Health's diagnostic radiologist and breast imaging specialist Dr. Karien Campbell said the new diagnostic equipment means that biopsies and further testing on abnormal mammograms can now be performed locally which once required travel.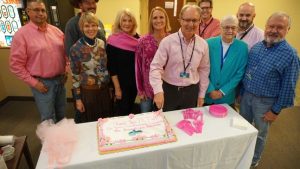 "The new breast biopsy device precisely identifies the abnormal calcification within the breast, and the specimen equipment confirms a successful sample in real-time, eliminating the need for repeat biopsies," Dr. Campbell said.
"The new imaging equipment, complete with our 3D tomosynthesis mammography machine, ensures that we can deliver exceptional breast imaging services in the Valley," she said. "TETWP should be commended on their passion and commitment to breast care.  We could not have offered this service without their support," she said.
TETWP Executive Director Heidi Sherratt said they are delighted to fund the $160,000 equipment cost necessary to further enhance breast imaging in this community.
"Our mission is to not only create awareness about breast cancer, but to invest in and educate our local community about the importance of prevention through regular mammograms," said Ms. Sherratt.  "We now have the equipment and Dr. Campbell's 20 years of breast imaging expertise to deliver a superior mammography service right here in the Valley."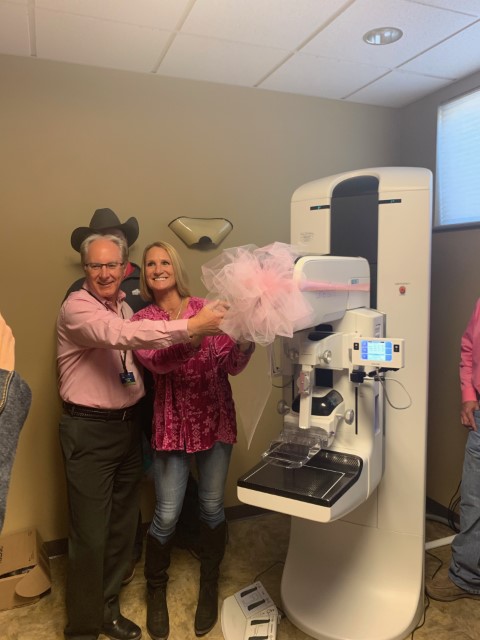 Gunnison Valley Health's CEO Rob Santilli said TETWP has been a driving force to help make Gunnison Valley Health one of the best rural breast care hospitals in the nation and we have nothing but appreciation for this support.
"Already this year, we have completed over 1,600 mammograms which is a testament to the TETWP team and our radiology technicians, especially Kelsey Loftis, who ensured our mammography quality standards passed the rigorous state inspection without one deficiency," said Mr. Santilli.
"We are also fortunate to have the knowledge and expertise of general surgeon and breast care prevention specialist Dr. Stephania Timothy and oncologist Dr. Paulette Blanchet who complement our imaging services and tie our breast care services together."
"Thank you TETWP for your continued support.  We now have the team and the equipment to deliver the best in breast care services that rival anywhere in the nation," Santilli said.