Story courtesy Gunnison Country Times, 10/27/16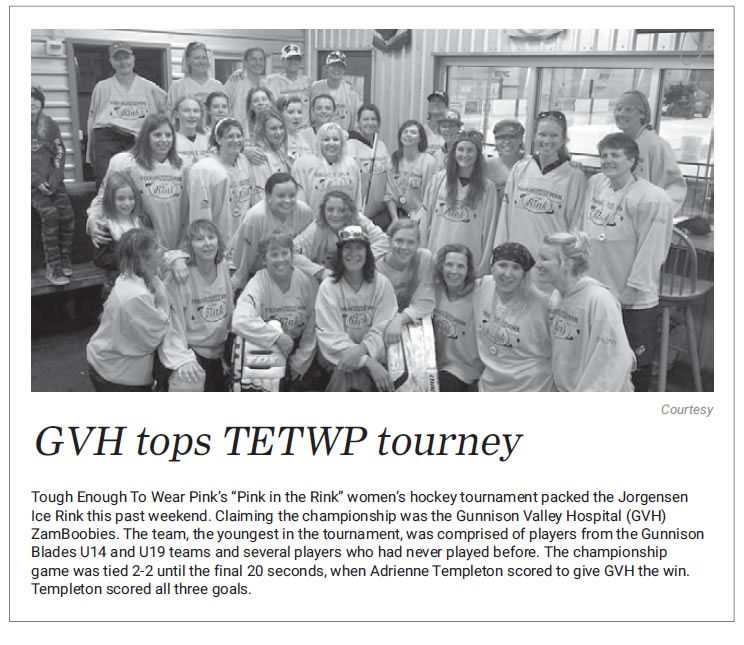 Tough Enough To Wear Pink's "Pink in the Rink" women's hockey tournament packed the Jorgensen
Ice Rink this past weekend. Claiming the championship was the Gunnison Valley Hospital (GVH)
ZamBoobies. The team, the youngest in the tournament, was comprised of players from the Gunnison
Blades U14 and U19 teams and several players who had never played before. The championship
game was tied 2-2 until the final 20 seconds, when Adrienne Templeton scored to give GVH the win.
Templeton scored all three goals.