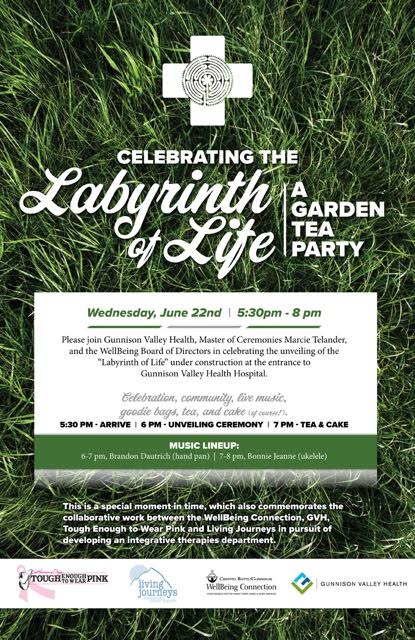 Wednesday, June 22nd, 2016
5:30pm arrive | 6pm unveiling ceremony | 7pm tea and cake
Gunnison Valley Health Hospital Entrance
Please join Gunnison Valley Health, Master of Ceremonies Marcie Telander, and the WellBeing Board of Directors in celebrating the unveiling of the "Labyrinth of Life" under construction at the entrance to Gunnison Valley Health Hospital.
Celebration, community, live music, goodie bags, tea, and cake (of course!).
This is a special moment in time, which also commemorates the collaborative work between the WellBeing Connection, GVH, Tough Enough to Wear Pink, and Living Journeys in pursuit of developing an integrative therapies department.