Original Article, Gunnison Country Times
July 19, 2018
Photos by Chris Rourke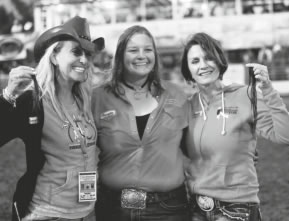 Rodeo action took a momentary pause Thursday night during Cattlemen's Days as breast cancer survivors cut the hair of volunteers, scenes from which are pictured here. The hair will be donated to Pantene's Beautiful Lengths for wigs to be made for women undergoing chemotherapy.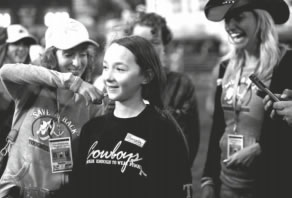 Those who donated hair on TETWP night were: Megan Cox, Sheila McBride, Katie Clarke, Kristi McBride, Majorie Kimball, Megan Mensing and Kylie McDougal. Those local  breast cancer survivors who performed the honors were Edie Gibson, Lisa Lynch, Stephanie Shrieves, Laurene Farley, Heather Della Volpe, Mary Perkins, Megan Fraker, Tami Wineless and Mary Zimmerman.