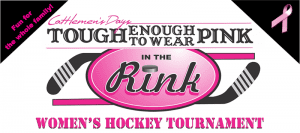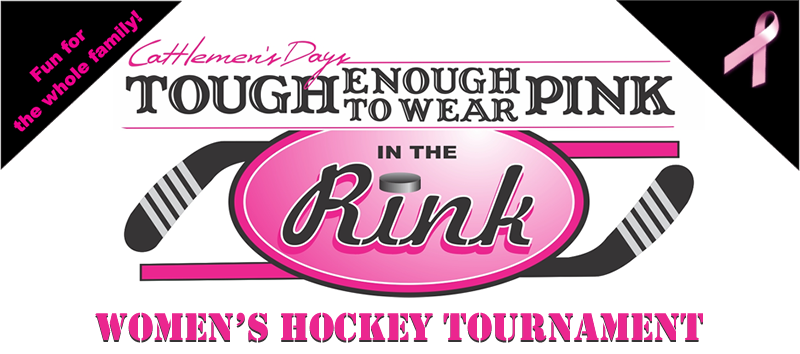 The first annual Cattlemen's Days Tough Enough To Wear Pink in the Rink was a huge success and it could not have happened without the tremendous efforts of so many sponsors and volunteers. Thank you for all your hard work — it wouldn't have been possible without your help!
With the continued support of our community, Tough Enough To Wear Pink continues to work hard to support everyone in their battle with breast cancer in the Gunnison Valley.
This is truly a special community that we are all a part of.
Title sponsor: Gunnison Valley Health.
Gold sponsors: Rocky Mountain Trees & Landscaping Inc., Ragged Mountain Rehab Doc, Interior Visions and Pinnacle Inc.
Silver sponsors: The Merchant Store Inc., Wooden Nickel Fall Classic East River Hockey Association and Red Mountain Liquor.
Bronze sponsors: Fullmer's Ace Hardware, Kochevars, Buff 's Collision Specialists, Western State Colorado University, Miller Custom Homes, Hitch 'n' Stitch, Irwin Backcountry Guides, Crystal Clear Window Washing, Mountain Fireplace, Crested Butte Electrical Inc., Griggs Orthopedics, The Sunfl ower, The Santelli Family, Third Bowl Homemade Ice Cream, Double Shot Cyclery, Alpine Lumber, Humerore.us, Rocky Mountain Frames & Trophies, Grand Vin, Breakthru Beverage Group and Slogar.
In-kind sponsors and donations: Gunnison Roping Club, Mike Dawson, O'Hayre Dawson P.C., West Elk Hockey Association, Synergy Athlete, Triple Cross Towing, Fair Weather Crane, Creekside Spa, Wild Rags by Katy, Alpine Healing & Massage, Gunnison Volunteer Fire Department, Tomichi Materials, Gunnison Valley Hospital Ambulance Services, Slo Down Ranch, Gunnison Ice, Community Banks of Colorado volunteer crew, Sky High Off Road, Flashlight.com, John Collins, Steve Crittendon — IV Ranch, Toggery Elevated, Horizon Fine Gardens, Gentle Dental, Absolute Miracles, Anthony Poponi, Kodie Coblentz, Lisa Taaca, The Rundell Family, The Clark Family, Cattlemen's Days Royalty, Jake Johnstone, Mountain Valley Kettle Corn, Hogwood BBQ, Pats Screen Printing, Sign Guys & Gals, B & B Printers, Western State Colorado University, Pinnacle Inc., The Synergy Crew — Carrie Jo Chernoff , Bobby Jarvis, Rose Rey, Josh Bradford, Holden Bradford, Rachel Miller.
There are too many individual volunteers and hockey players to list then all. Thank you to all of you who worked hard all weekend to make this event happen, we are so grateful for all your help and efforts.
Thank you!
Heidi Sherratt Bogart,
Executive Director Cattlemen's Days Tough Enough To Wear Pink