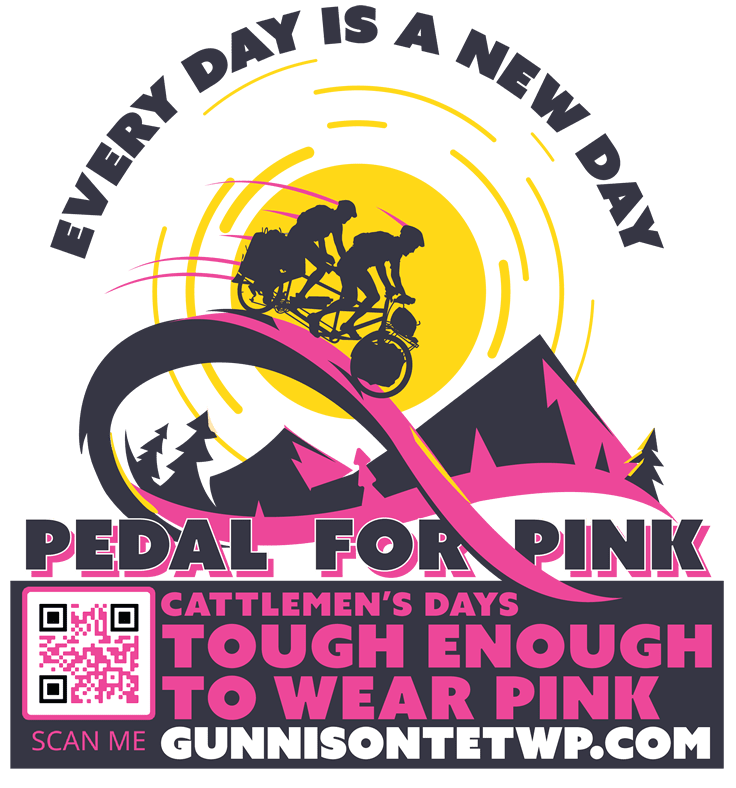 Pedal for Pink Summer 2021
#pedalforpink #toughenough #cyclingsanderfords #strongformom
July 19th, 2021
Proctor MN on July 11th to Blaney Park, MI on July 18th
Six states down, seven to go! This week Abby and Kevin pedaled through Minnesota, Wisconsin, and are now in Michigan.  Michigan is big, so they will spend the next week riding across the Wolverine State, sometimes called the Great Lakes State. They will spend quite a few days skirting Lake Michigan as they go from Escanaba, to Petoskey, Traverse City, and Manistee. From there, they head inland through Le Roy, Midland, then end the week in Lansing.
In the picture, the Sanderfords posed with some new friends beside Claire d'Loon, the World's Largest Talking Loon in Mercer, WI.
Last week also included dancing in the street, a ferry ride, and meeting lots of wildlife like a big tortoise and some pretty deer along the way.
Miles Pedaled to date: 2,465
Woot Woot! Thank you, sponsors!
We give a special thank you to new Checkpoint Sponsor Robert Clapper from Colorado, and Pedal Pledge sponsors, Lila & Robert Sessums from Mississippi!  Each mile pedaled and your generosity supports local cancer patients.  You make a difference in the lives of so many.
Please consider making a pledge, sponsorship, or participating in the virtual ride-along.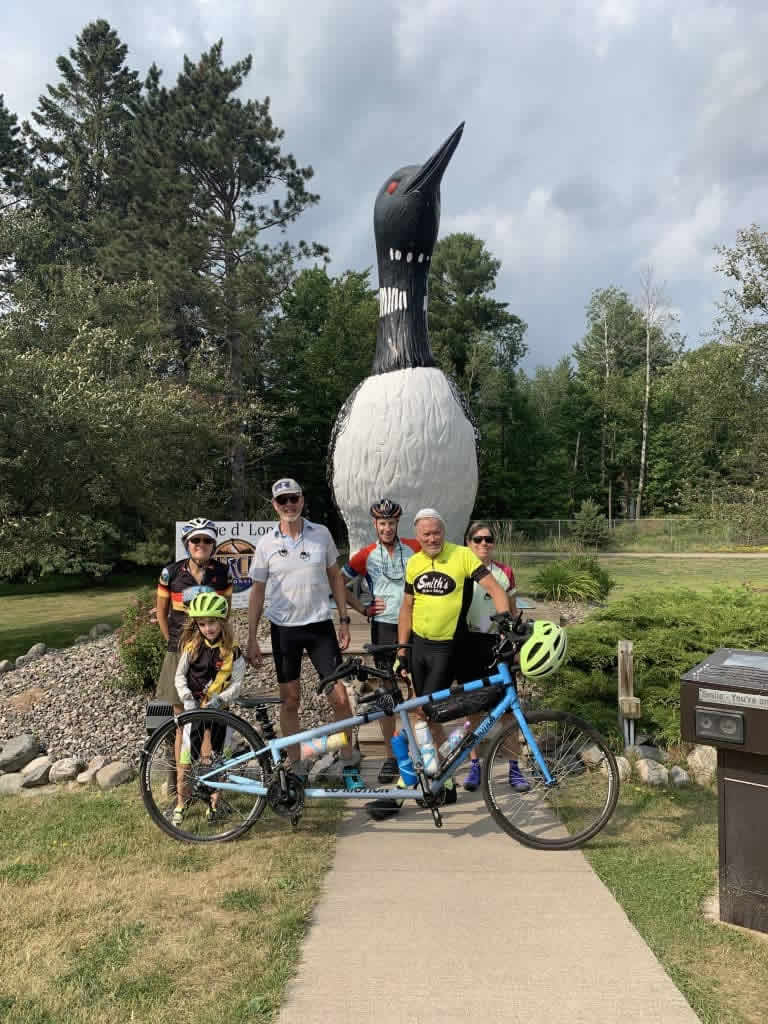 Click a photo thumbnail in the gallery to see screenshots from Kevin's Strava app.
Join the Ride!
Be a part of this feel-good, inspiring story that is expected to gain regional and national attention throughout the summer!
Become a Checkpoint Sponsor!  Seven checkpoints to choose from.  Receive fun swag and recognition for each checkpoint level.
Click here to Sponsor a Checkpoint
Submit a pledge for each HOUR pedaled, tracked by Strava and updated weekly on www. GunnisonTETWP.com. Approximately 4,200 miles total over less than 3 months. 
Click here to submit a Pedal Pledge.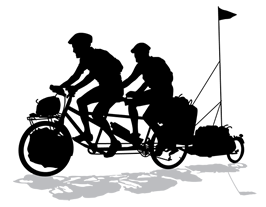 Ride along with Kevin and Abby virtually as they pedal across America! A fun activity for family and friends, summer exercise, & empowering youth. Share your progress. Each entry gets cool Pedal for Pink swag.
Click here to sign up for the Ride Along.