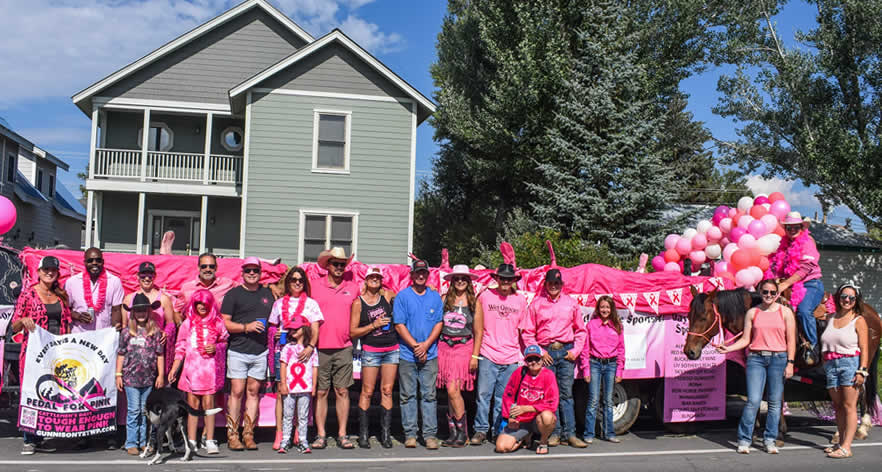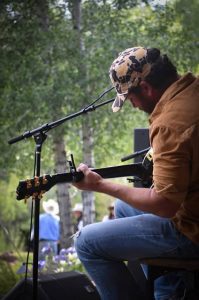 Gunnison Cattlemen's Days Tough Enough to Wear Pink rides into August after a record-breaking, exceptionally beautiful, community-centered, and memory-full July!
The 3rd annual Songwriter Shuffle was an extraordinary event, we danced, sang, and feasted away as strong rainbows and compassionate guitar strums exemplified the strength and compassion that fills our community to support cancer patients and their families in the Gunnison Valley.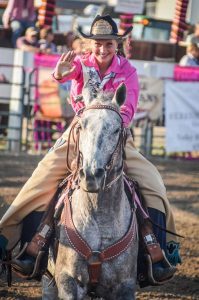 Our inaugural Pinkapalooza- 4th of July concert featuring Chancey Williams and the Younger Brothers Band was an incredible success that we plan to take on as an annual tradition!
And to wrap up our busiest month of the summer, the Cattlemen's Days Tough Enough to Wear Pink Rodeo (still the #1 TETWP PRCA rodeo in the country), rang through the fairgrounds, across the valley, and ignited hearts and minds for miles as we celebrated 16 years of providing local funding for breast cancer awareness, prevention, education, and support.
TETWP is humbled and gratefully proud to announce a record-breaking, $583,000 was raised through these events.
Our gratitude is infinite for the support we continue to feel from our community. To all of our sponsors, volunteers, guests, songwriters, and supporters- THANK YOU for your faith, dedication, time, money, and passion you've given to the TETWP causes.
As July ends and August rises, we continue to rise too! Mark your calendars for the upcoming Gunnison TETWP events!
Missing the music? Us too, that's why we made a playlist!
Follow our 2021 Songwriter Shuffle Playlist!
Support the Songwriters who made this year's event possible!
Melonie Cannon
Marla Cannon
Ward Davis
Trent Tomlinson
Bobby Pinson
Rob Hatch 
Tyler Reeve
Josh Martin
Ronnie Bowman
Richie Furay
Ernest
Cole Taylor
Chancey Williams & the Younger Brothers Band