A Letter from our Executive Director
Cattlemen's Days Tough Enough To Wear Pink is here for our local community. As our world adjusts to a new reality and comes together to weather through the Coronavirus storm, we are so grateful to be surrounded by the beauty of the Gunnison Valley. Not just the beauty of mother nature, but more importantly, the awe-inspiring beauty of the people who live here!
We could not be the #1 Tough Enough To Wear Pink campaign in the USA without the support of this community and our local business sponsors, they mean the world to us! We want to give back to them during this difficult time, so TETWP has purchased $5,000 worth of gift cards from 60 retail, restaurant and service businesses in Crested Butte and Gunnison who have been affected by the shutdown of our County. These gift cards will be given to the hard-working staff at Gunnison Valley Hospital and the County as a thank you for working tirelessly to keep our community safe.
Cattlemen's Days Tough Enough To Wear Pink is a magnificent symbol of the extraordinary accomplishments this community can achieve when we take care of each other. Throughout the year the Gunnison Valley rallies with tremendous support for TETWP and brings together all aspects of our community……..the full time & part-time locals, and the visitors. Together we ensure that state of the art breast cancer screenings are available in our community and that those battling all types of cancer in our mountain valley will have the support they need to access treatments, take time to heal, and spend time with loved ones. Together we have helped our local friends and families weather through a cancer diagnosis and treatment, and now together we will get through the COVID19 crisis.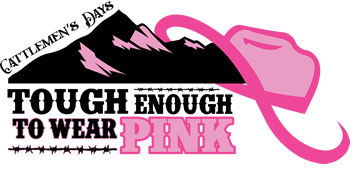 During this time of uncertainty and change, we want to remind all of you to stay STRONG and no matter what challenge we face…TOGETHER WE ARE TOUGH ENOUGH!
Make It a Great Day and stay safe & healthy!
With Gratitude & Hope,
Heidi Sherratt Bogart – Executive Director
We appreciate and love all of our part-time residents, you are a big part of our community and we feel lucky to call you our neighbors and our friends.
We look forward to welcoming you back with open arms.
Much love to you all, stay safe and healthy! 
If anyone would like to donate to the Gunnison Tough COVID19 TETWP Response and have MORE local businesses supported through this initiative visit our donate page online https://gunnisontetwp.com/donate/ or mail a check to PO BOX 375, Gunnison, CO 81230. (Please note Gunnison Tough Fund)

Together We Are Tough Enough Stickers
Gunnison Valley – Together We Are Tough Enough Stickers have been distributed throughout the community.
You can grab one at the following locations: The Dive, W Cafe , Marios, Mochas, Pie Zans, 5 B's, Black Stock Bistro, Buckel Winery, Firebrand, Garlic Mikes, High Mountain Liquor, Wet Grocer, Sportsman Liquor, Mountain Mutts, Red Mountain Liquor, Acme Liquor, Pats Screen Printing, Community Banks of Colorado, Bank Of The West, NuVista Credit Union, Gunnison Savings & Loans, Gunnison Bank & Trust, Crested Butte Bank , Gunnison Liquor Store, Secret Creek Liquors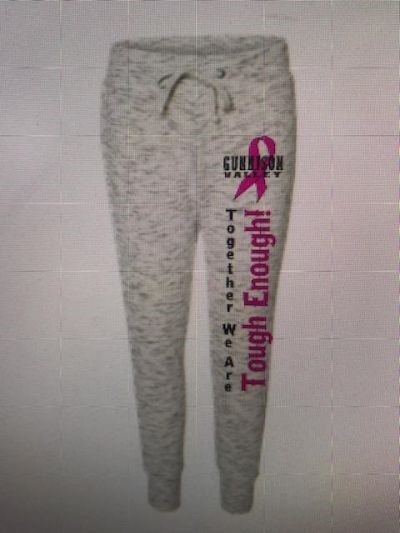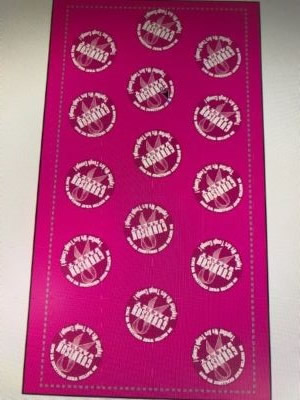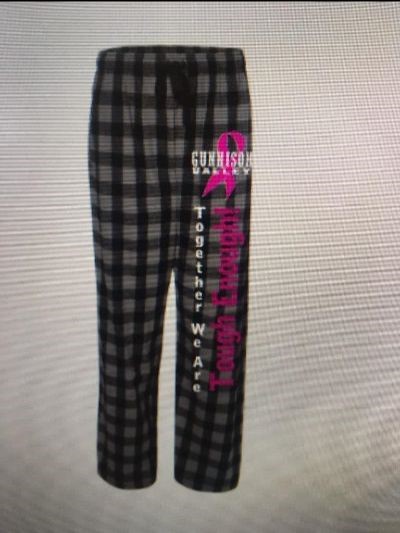 If you LOVE the Gunnison Valley – Together We Are Tough Enough Sticker, we are having buffs AND sweatpants made with the logos!
You can click the link below to purchase these items. Pat's Screen Printing can mail these items to you or you can pick them up after ordering right outside of their shop on Main Street in Gunnison.
$2 of every buff sold and $8 of every pair of sweatpants sold will go to the Gunnison Tough COVID19 Response Fund allowing TETWP to purchase MORE gift certificates from local businesses to be given to our frontline workers!

SHOUT OUT to Coal Creek Distillery
SHOUT OUT to Coal Creek Distillery for their donation of Hand Sanitzer to TETWP!
These will be placed in the TETWP Vehicles!
Cancer Does Not Stop Because of COVID19, and Neither Do We!
Cattlemen's Days TETWP is still working as usual to help take care of those in our community battling cancer.  We are keeping all our programs running, deeply sanitizing our vehicles in between uses, helping to cover the cost of lodging, and providing other important supports to those in our community battling cancer during these difficult times.
Please do not hesitate to reach out if you or someone you know needs help in their fight against cancer. We are here for you!