Cattlemen's Days Tough Enough to Wear Pink
News Report on Breast Cancer Screenings
Our Mission:
Cattlemen's Days Tough Enough To Wear Pink (TETWP) is dedicated to providing comprehensive support to our community in the fight against cancer.
Breast cancer is our #1 focus, but our programs are now open to people who are diagnosed with any type of cancer.
Helping and Healing
A Letter from our Executive Director
SMALL GESTURES HAVE A BIG IMPACT!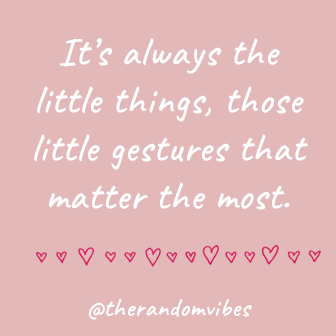 What a year! We are grateful for a successful 2022 and overwhelmed by the love and support of the Gunnison Valley! The success of Tough Enough To Wear Pink (TETWP) rides on the shoulders of so many donors, sponsors, volunteers, health care workers, Cattlemen's Days committee members, Gunnison Valley Hospital staff, TETWP board members, and especially this wonderful community.
Record-breaking fundraisers in 2022 means that TETWP can do more to help our community. Our generous sponsors are the key to this success, but what is really special is that behind all of these big fundraising numbers are also a lot of little donations that add up in a big way!
Nothing warms my heart and makes me smile more than kids raising money at lemonade stands around our community throughout the summer. First of all, the fact that these kids choose to help their community is the cutest thing ever, and the fact that TETWP is in their hearts makes it even more wonderful. These little donations definitely add up but more importantly they represent hope for our future. These kids care about their community and want to help! This pays off in the future by creating a nurturing mindset, setting the stage for future sponsors, donors, and volunteers and ensuring the long-term success of our organization.
Wanting to help is a strong theme in the Gunnison Valley, and we feel the love from so many people in our community. It seems that everyone gives to their capacity in many different and meaningful ways.
Here are just a few of the "little" things that added up in a big way this year!…….
Local artists donating their one-of-a-kind creations for our auction.
Fun limited edition TETWP embroidered baseball hats.
Local businesses hosting special fundraising days at their stores.
Lots of local chefs and restaurants donating their time to create fabulous food for our events.
Ladies quilting clubs making one-of-a-kind quilts full of love and lots of hard
work.
Custom hat maker from Austin Texas driving up to do a fabulous pop-up shop.
Gunnison High School PINK Sporting Events (Volleyball, Wrestling, Basketball)
Gunnison High School Junior Cattlemen's and Student Leadership Committee volunteering and supporting TETWP in so many ways!
Western State Colorado University Students starting a new fundraiser – Pooches for Pink!
Western State Colorado University Athletes hosting PINK fundraising games.
Ohio City ladies raising money because TETWP helped their dear friend.
Sky High OffRoad – taking care of all three of the TETWP Transportation vehicles – oil changes and tires!
Rocky Mountain Elk Foundation – auctioning a table to support TETWP.
Grant support checks from various foundations to help TETWP's programs in support of what we do to help our community.
Tric Salon's hair-cutting ceremony at the rodeo and lots of other support throughout the year!
Pink Barrel Race fundraiser hosted by High Elevation Production.
Songwriters donating their time to bring us the best music.
Donated wigs, scarves, knitted knockers, books, and more to help our friends going through cancer.
Generous discounts for website design, banners, merchandise, stickers, medals, framing, meals, ice, drinks, trash and porta potty services, shuttle services, legal services, videography, equipment rentals, event planning services, printing, bookkeeping, integrative therapy services, and advertising.
Most importantly, we want to honor the donors and sponsors of our events and programs! So many of you have been supporters of TETWP since the beginning and we cherish you! You all know who you are and we APPRECIATE YOU!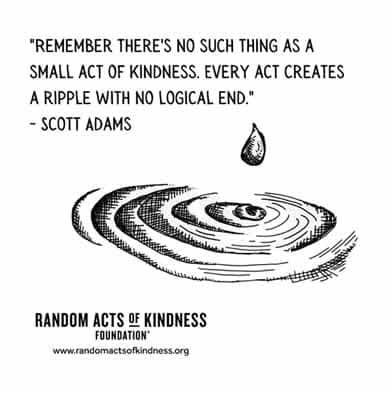 The big and the little things add up and we love the show of support of TETWP. Every day I see support for TETWP! Vehicles with TETWP pink license plates, people in the grocery store wearing TETWP merchandise, and notes of gratitude for helping people going through a hard time.
It is a daily reminder of the good we are bringing to this incredibly deserving community!
With Love & Gratitude……..Thank you!
Heidi Sherratt Bogart
Executive Director – Cattlemen's Days Tough Enough to Wear Pink
We are a 501(C)(3) organization.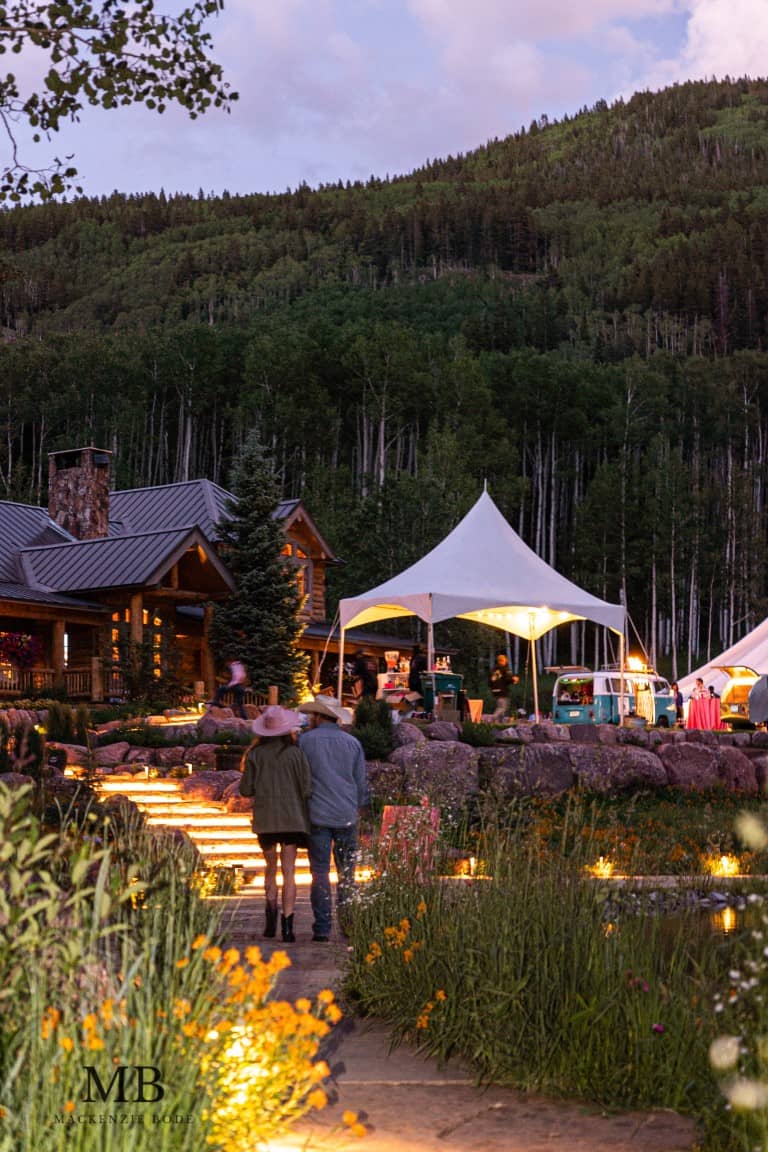 2023 Songwriter Shuffle
July 6th, 2023

Summer Events Title Sponsors


Grand Sponsors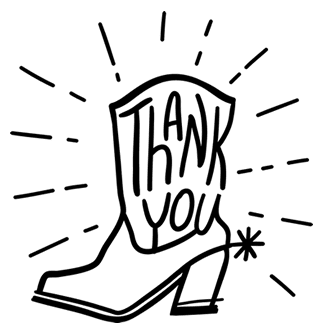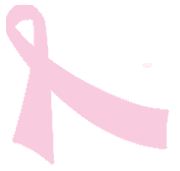 Indicates In-Kind Sponsors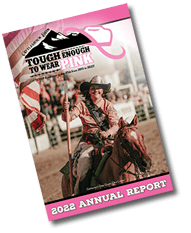 Cattlemen's Days TETWP
2022 Annual Report (PDF, 2 MB)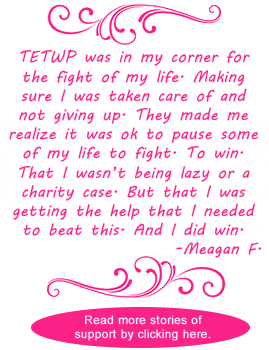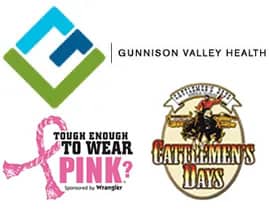 Say hello to our Patient Transportation Vehicles, Bucky, Tuffy, and Betty Ann!

Read more about how Cattlemen's Days Tough Enough to Wear Pink is helping patients reach their appointments safely and comfortably with our patient transportation vehicles, Bucky, Tuffy, and Betty Ann. Driver volunteers needed! Please see the information at the bottom of this page if you would like to volunteer to drive one of our transportation vehicles.  Thank you to Sky High Offroad for keeping Bucky, Tuffy, and Betty Ann in tip-top shape from their tires to oil changes.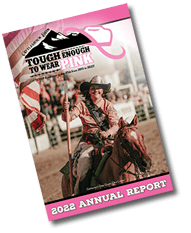 2022 Annual Report (PDF, 2 MB)
PATIENTS: click here for the Patient Assistance Fund Application PDF or DOCX.
"Gunnison Valley Health and Tough Enough To Wear Pink have collaborated on a strategic plan to bring the best in breast care services to the Valley. We could not have done this without the support of Tough Enough to Wear Pink. "
– Rob Santilli, CEO Gunnison Valley Health
"GVH has one of the strongest rural mammography programs in the state of Colorado and the Gunnison community should be proud of this service."
– Inspector, Colorado Department of Health and Human Services
How We Have Helped the Gunnison Valley
According to a 2016 Community Health Needs Assessment, cancer care is one of the highest priority needs identified by our community. To address this need, Cattlemen's Days Tough Enough to Wear Pink has helped in the following ways:
Total fundraising to date since 2005 is $5,154,600.
2022 Cattlemen's Days fundraising campaigns raised $762,000.
Pedal for Pink raised $33,000.
2021 fundraising campaigns raised $650,000.
2020 fundraising campaigns raised $557,000.
2020 $147,000 purchase of Breast MRI Coil.
2019 $160,000 purchase of a Breast Stereotactic Biopsy Device.
2017 $370,000.00 purchase of a Hologic 3D Tomosynthesis Mammography Machine.

Proven to detect 20%-65% more invasive breast cancers compared to 2D alone, an average increase of 41%.
Proven to reduce callbacks by up to 40% compared to 2D alone.
FDA approved as superior for women with dense breasts compared to 2D alone.

$120,000 funded in mammograms, ultrasounds, and biopsies since 2013 for uninsured or underinsured Gunnison Valley residents. In 2020 alone, TETWP has funded more than $25,000 to cover the cost of life-saving breast cancer screenings for those who do not have health insurance coverage.
Over $1,400,000 has been used since 2006 to purchase equipment (Breast MRI Coil, 3D Tomosynthesis, ultrasound, digital mammography, stereotactic biopsy, PINK robes and warmers) to expand breast cancer services at Gunnison Valley Hospital as part of a comprehensive strategic plan with Gunnison Valley Hospital to make this the best small town breast cancer facility in the US.
Tough Enough To Wear Pink covers 30% of the salary for the Oncology Nurse Navigator hired to help all cancer patients in the Gunnison Valley to navigate the complexities of treatments, medications, insurance, transportation, and provide support and assistance throughout all stages of the cancer continuum.
"Tuffy" the Transportation Ram Truck purchased in 2016, and "Bucky" the Dodge Durango purchased in 2018 help all cancer patients get to their out of town medical appointments safely and comfortably.  They have traveled over 130,000 miles across the state. TETWP welcomed a third vehicle, Betty Ann,
donated in 2020!
$190,000 granted since 2015 through the Friends of Pink program to help individuals in the Gunnison Valley who were impacted financially due to a breast cancer diagnosis (lost wages, travel expenses for treatment, etc.).
$10,000 in funding the honorary Edie Gibson "Make It A Great Day" program which helps Gunnison Valley residents who are diagnosed with cancer by providing coupons for them and their caregivers to utilize the therapy services of Integrative Therapies.
$10,000 to fund Mammo Mondays.  A nice treat providing patients with a relaxing massage or reiki after having their annual mammogram at GVH.
$34,000 since 2019 through Lucy's House providing lodging assistance to individuals with any type of cancer.
$2,000 to Casting for Recovery to send two Gunnison County Ladies to the 2018 Fly Fishing Retreat for breast cancer survivors in Redstone, CO.
Thank You, Sponsors!
Thank you to our incredible sponsors. You have made a big difference!
Cattlemen's Days Tough Enough to Wear Pink in the Community
Listen to the Western Sports Round-up radio interview
Heidi Sherratt was interviewed on Western Sports Round-up.  The interview gives an excellent history and information about Cattlemen's Days and Cattlemen's Days Tough Enough to Wear Pink.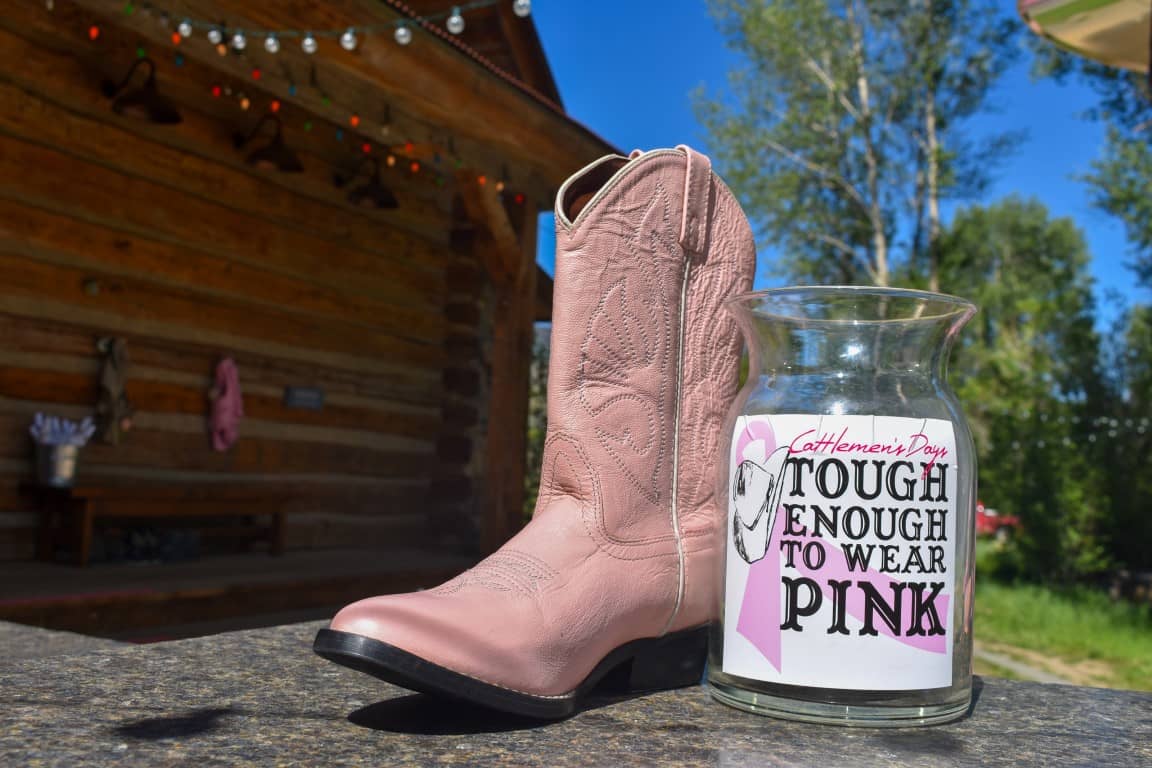 Bucky, Tuffy, & Betty Ann Drivers Needed

Would you like to volunteer to drive breast cancer patients to breast cancer clinics or hospitals? Listen to this KBUT interview for more information. Please fill out the contact form below if you would like to volunteer to drive or fill one of our other volunteer positions. We appreciate your kindness!
I would like to volunteer!