Cattlemen's Days Tough Enough to Wear Pink
Board of Directors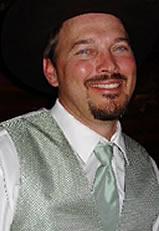 MIKE DAWSON
Mike Dawson has been a shareholder and partner at O'HAYRE DAWSON, P.C. a Gunnison County law firm since 1997, and specializes in Real Estate, Water Law, Resort Development, Corporate and Commercial transactions, and Mediation.  A Colorado native, Mike earned his Bachelors of Arts in Economics from the University of Notre Dame in 1993, and his Juris Doctor from the University of Denver in 1996.
Mike is a former President of the Gunnison Chamber of Commerce, was a board member and officer for the Gunnison Economic Development Corporation, and a former board member and Treasurer for Gunnison Valley Mentors. He currently serves on the Castle Mountain Irrigation Road and Recreation Board of Directors and the Ohio Meadows Subdivision Administration Committee.
Born and raised on a small ranch in eastern Colorado, Mike has been active in horse, rodeo and roping activities all his life, and actively participates in ranch rodeos, team roping, and ranch sorting events in the area.  Through the Gunnison Roping Club, Inc., which he is currently President, he brought the Gunnison Cattlemen's Days Ranch Rodeo and Ranch Team Sorting events to Gunnison Cattlemen's Days in 2014, and helped stage and organize the Gunnison Fall Arena Sort Events in 2013 and 2014.  The Gunnison Roping Club stages its annual Watershed Team Roping and Barrel Races, and numerous team roping jackpots, buckle, and saddle series throughout the summer and fall.
The son of a two time cancer survivor and former TETWP director for the Pikes Peak or Bust Rodeo, Mike understands the critical local mission of TETWP and appreciates the significant strides we have made as the top TETWP program in the PRCA. Mike currently serves on the Cattlemen's Days Rodeo Committee Board of Directors and on our TETWP Advisory Board.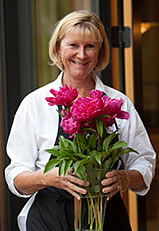 GLORIA KERN
Gloria is honored to be a member of the board and for the opportunity to help in bringing exceptional resources to the Gunnison Valley.
It's her passion, not her resume that motivates her to serve as a board member.  Her past experiences include owning a business for ten plus years, west coast sales director for a national gourmet food company, development of Women's Ministry in a local church, coach for a national Christian denomination, board member of Segerstrom Center for the Arts, current President of Center Stars, a philanthropic arm of the Segerstrom Center, and former board member of Center for the Arts in Crested Butte.
Her father suffered from one of the worst types of cancer and to watch that process was truly heartbreaking.  She lost him at the young age of 62 and since has advocated and contributed to many research projects, walk-a-thons, bike rides in his name, and support for many in similar situations.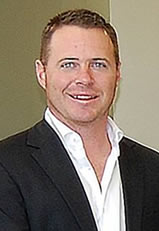 CJAY CLARK
Cjay has been a member of the Gunnison Valley community for most of his life and has been involved in numerous business ventures. His involvement with TETWP began after his father Jimmy Clark passed away. Cjay is inspired by his father's work to expand resources to cancer patients in the Gunnison Valley and is honored to continue his father's​ ​legacy.
Since joining the board, Cjay has been heavily involved in the many of the wonderful programs TETWP has today. It has been truly humbling to see how much this community cares and has galvanized over an issue so close to Cjay's heart. He is excited to continue working on the board and bringing Gunnison Valley one step closer to being the number one breast cancer hospital in the country.
Today, Cjay is a proud father of two and works in the Real Estate industry in Colorado and Montana. When he isn't working or fathering, he loves to pursue his passions of travel, flying, education, and the outdoors.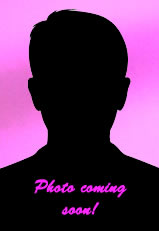 DEREK TAACA
Derek Taaca bio coming soon.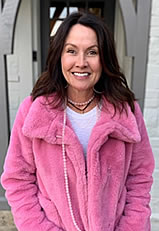 JERI DEFEO
Jeri Defeo bio coming soon.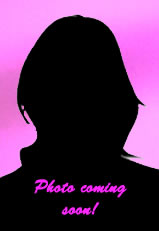 ADONIA COKINOS
Adonia Cokinos bio coming soon.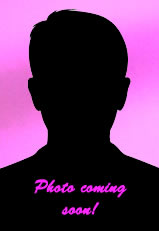 TIM NEYMAN
Tim Neyman has been a resident of the Gunnison Valley for more than seven years. He volunteers for a handful of charitable organizations in his community, but TETWP is his favorite. He has volunteered for many of the annual TETWP events, and feels that it is time to take his volunteerism to the next level. He attended the United States Merchant Marine Academy, graduating in 1992 with a Bachelor of Science in Marine Engineering Systems and a commission in the United States Naval Reserve. He then obtained his Masters in Business Administration from Tulane University, graduating in 1998. He has worked for Kaiser Permanente as a Cyber Security Application Consultant for the past 17 years, and feels that Kaiser's commitment to its members' health fits in well with the TETWP mission. He feels that his consulting and business experience could contribute positively to the Cattlemen's Days TETWP organization, and is honored to support the organization as a member of the board!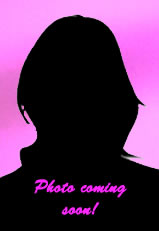 SUZANNE SULLIVAN
Suzanne Sullivan bio coming soon.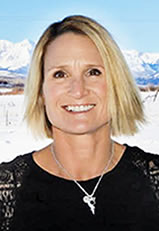 HEIDI SHERRATT BOGART,
EXECUTIVE DIRECTOR
The Gunnison Valley has been Heidi's home for the last 26 years. She is an interior designer for her company, Interior Visions, which she started in 2004.
After earning a Bachelor's Degree from the University of Colorado, Boulder in journalism and psychology, Heidi decided that the mountain lifestyle was the only way to live, so she eventually landed in Crested Butte.  After 11 years at the north end of the valley, the pull of ranch land, horses in the backyard, and a wonderful community brought her to Gunnison where she and her husband, Scott, built a small ranch in Castle Mountain.
Heidi enjoys the lifestyle of the Colorado Mountains with her family and friends and is happiest when outdoors.  Horses, water skiing, and ice hockey top the list of activities Heidi enjoys. She also has fun camping at the lake, dirt biking, skiing, and snowmobiling with her husband Scott Bogart and son Brewer.
Nonprofit work in the Gunnison Valley started for Heidi as a volunteer for Cattlemen's Days Tough Enough To Wear Pink in 2006. Her passion for this organization was fueled by the breast cancer diagnoses of her beloved grandmother, Verda Heimbucher, and her mother, Elisabeth Sherratt.
In 2010, Heidi served on the Board of Directors of the Center for the Arts and eventually began working as the CFTA Development Director until 2014.
In 2014, Heidi was asked to be the Executive Director of Cattlemen's Days Tough Enough To Wear Pink and is proud to work for this very special organization.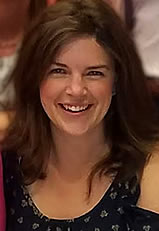 LANA ATHEY
Lana was born and raised in the Gunnison valley. She is a second generation Gunnison native who is now raising her 3 children alongside her husband in the beautiful Powderhorn valley. 
Lana has been employed with Gunnison County Health and Human Services since 2010 serving the community in various capacities in the Public Health field working with children, families, and childcare providers and recently in community-based substance abuse prevention efforts. Lana had heard of the great impact Cattlemen's Days TETWP was making in our community at a Health Coalition of the Gunnison Valley meeting and was impressed with the innovative solutions that the team had developed to help community members access life-saving treatment and bring state of the art equipment to our local health care system. Soon after in February 2018 Lana stumbled upon a job opening for a position with TETWP and thought to apply, the rest is history.
She is excited to be a part of such a creative and innovative team that is truly making a difference in the lives of those in the community.