Cattlemen's Days Tough Enough to Wear Pink
Board of Directors & Staff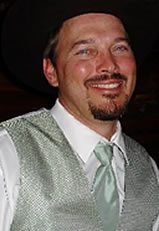 MIKE DAWSON
Mike Dawson has been a shareholder and partner at O'HAYRE DAWSON, P.C. a Gunnison County law firm since 1997, and specializes in Real Estate, Water Law, Resort Development, Corporate and Commercial transactions, and Mediation.  A Colorado native, Mike earned his Bachelors of Arts in Economics from the University of Notre Dame in 1993, and his Juris Doctor from the University of Denver in 1996.
Mike is a former President of the Gunnison Chamber of Commerce, was a board member and officer for the Gunnison Economic Development Corporation, and a former board member and Treasurer for Gunnison Valley Mentors. He currently serves on the Castle Mountain Irrigation Road and Recreation Board of Directors and the Ohio Meadows Subdivision Administration Committee.
Born and raised on a small ranch in eastern Colorado, Mike has been active in horse, rodeo and roping activities all his life, and actively participates in ranch rodeos, team roping, and ranch sorting events in the area.  Through the Gunnison Roping Club, Inc., which he is currently President, he brought the Gunnison Cattlemen's Days Ranch Rodeo and Ranch Team Sorting events to Gunnison Cattlemen's Days in 2014, and helped stage and organize the Gunnison Fall Arena Sort Events in 2013 and 2014.  The Gunnison Roping Club stages its annual Watershed Team Roping and Barrel Races, and numerous team roping jackpots, buckle, and saddle series throughout the summer and fall.
The son of a two time cancer survivor and former TETWP director for the Pikes Peak or Bust Rodeo, Mike understands the critical local mission of TETWP and appreciates the significant strides we have made as the top TETWP program in the PRCA. Mike currently serves on the Cattlemen's Days Rodeo Committee Board of Directors and on our TETWP Advisory Board.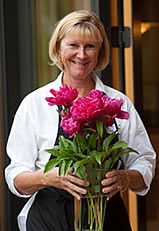 GLORIA KERN
Gloria is honored to be a member of the board and for the opportunity to help in bringing exceptional resources to the Gunnison Valley.
It's her passion, not her resume that motivates her to serve as a board member.  Her past experiences include owning a business for ten plus years, west coast sales director for a national gourmet food company, development of Women's Ministry in a local church, coach for a national Christian denomination, board member of Segerstrom Center for the Arts, current President of Center Stars, a philanthropic arm of the Segerstrom Center, and former board member of Center for the Arts in Crested Butte.
Her father suffered from one of the worst types of cancer and to watch that process was truly heartbreaking.  She lost him at the young age of 62 and since has advocated and contributed to many research projects, walk-a-thons, bike rides in his name, and support for many in similar situations.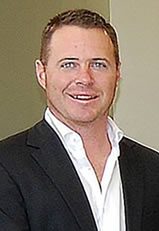 CJAY CLARK
Cjay has been a member of the Gunnison Valley community for most of his life and has been involved in numerous business ventures. His involvement with TETWP began after his father Jimmy Clark passed away. Cjay is inspired by his father's work to expand resources to cancer patients in the Gunnison Valley and is honored to continue his father's​ ​legacy.
Since joining the board, Cjay has been heavily involved in the many of the wonderful programs TETWP has today. It has been truly humbling to see how much this community cares and has galvanized over an issue so close to Cjay's heart. He is excited to continue working on the board and bringing Gunnison Valley one step closer to being the number one breast cancer hospital in the country.
Today, Cjay is a proud father of two and works in the Real Estate industry in Colorado and Montana. When he isn't working or fathering, he loves to pursue his passions of travel, flying, education, and the outdoors.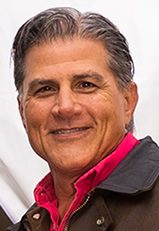 DEREK TAACA
Derek Taaca's bio is coming soon.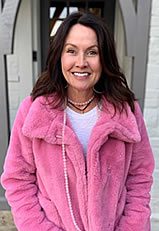 JERI DEFEO
I serve as a board member for Tough Enough To Wear Pink and am so excited to be part of such a special hard-working group.  I am originally from Texas where I grew up in the Houston area.  My father worked for NASA and retired from there so we were generally in the Bay Area just outside of Houston.  Childhood days were spent on the water, boating, and water skiing.  My dad actually used to race speed boats and NEVER took us anywhere cold.  So how did I end up spending so much time in the Gunnison Valley?  One visit to Crested Butte in 2000 during ski season with my 4 boys and my husband, and I was hooked on the area.  We spend every minute we can in Crested Butte.  I am married with four grown children.  They are all boys! Well, now they are men.  We live in Dallas and Crested Butte.  
I became a board member as both of my parents were battling Cancer.  When I was asked if I would serve as a board member I did not hesitate!  Watching my parents fight this disease really brought the impact this organization has on families home to me.  My mom was diagnosed with Non-Hodgkins Lymphoma and my dad with Tongue Cancer or Head and Neck.  He was never a smoker.  My father lost his battle with Cancer in September of 2020.  He fought hard and I will never forget the trauma and toll it took on his body.  It's hard to see your two heroes in life go through such a trial.  Unable to fix this, my dad lost his life after a 2 year battle.  My mom is in remission and we are so grateful!  She is also a fighter and continues to fight.  Tough Enough To Wear Pink touches the lives of Cancer Patients just like my parents only in the Gunnison Valley.  I'm so proud to be part of this organization.  
I am a native Texan.  I graduated from The University of Texas. (Hook Em Horns!)  My dad told me I could go anywhere I wanted to go to College, but that he would pay for me to go to UT.  He was also a Longhorn. So I received my business degree from UT in 1986 with a specialty in Marketing.  
Fun fact about me?  Everyone in my family snowboards.  I know, the dark side!  I have recently taken up skiing.  I feel it's a bit gentler on my body.  I'm not very good at either one, but I love getting outside.  I am also a Pilates Instructor.  It's my passion.  I had to give up teaching during my parent's illnesses but I still practice every single day.  
Thank you for letting me be a part of the Tough Enough Family!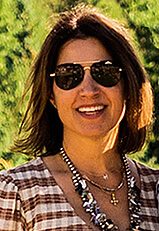 ADONIA COKINOS
Adonia Cokinos' bio is coming soon.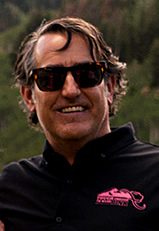 TIM NEYMAN
Tim Neyman has been a resident of the Gunnison Valley for more than seven years. He volunteers for a handful of charitable organizations in his community, but TETWP is his favorite. He has volunteered for many of the annual TETWP events, and feels that it is time to take his volunteerism to the next level. He attended the United States Merchant Marine Academy, graduating in 1992 with a Bachelor of Science in Marine Engineering Systems and a commission in the United States Naval Reserve. He then obtained his Masters in Business Administration from Tulane University, graduating in 1998. He has worked for Kaiser Permanente as a Cyber Security Application Consultant for the past 17 years, and feels that Kaiser's commitment to its members' health fits in well with the TETWP mission. He feels that his consulting and business experience could contribute positively to the Cattlemen's Days TETWP organization, and is honored to support the organization as a member of the board!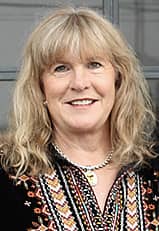 SUZANNE SULLIVAN
My husband Bill and I are from the Houston area. We discovered the Gunnison Valley 17 years ago. We have a home in Crested Butte and a ranch out the Ohio Valley. While this is not our primary residence, this valley has become our home.  It as played an integral part in the lives of our family. And for us, home is a place where you invest your time, talents, and resources to support your community!
After graduating with a BS in Psychology from Texas A&M, Bill and I were married. We raised a family and were fortunate to move around a bit and live in some interesting overseas locations. Where we enjoyed making connections with people from different backgrounds and embracing the cultures of those places!
I grew up in Austin, but my roots are in central Texas, where five generations of my family have ranched in a community, which has turned into a vacation destination much like the Gunnison Valley. Where a remote location turns neighbors into an extended family and requires helping each other out in a time of need! Through my love for horses, music, and rodeos, we met Dean and Susie Dillon and TETWP crew! These were my people! People who are passionate and committed to helping their neighbors in their time of need! I want to be a positive force in this world, and I am honored to be a part of the TETWP team!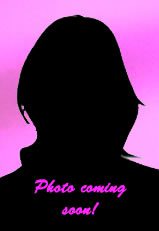 MARY BLAKE
Mary Blake's bio is coming soon.
CATTLEMEN'S DAYS TOUGH ENOUGH TO WEAR PINK STAFF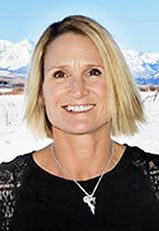 HEIDI SHERRATT BOGART
EXECUTIVE DIRECTOR
The Gunnison Valley has been Heidi's home for the last 26 years. She is an interior designer for her company, Interior Visions, which she started in 2004.
After earning a Bachelor's Degree from the University of Colorado, Boulder in journalism and psychology, Heidi decided that the mountain lifestyle was the only way to live, so she eventually landed in Crested Butte.  After 11 years at the north end of the valley, the pull of ranch land, horses in the backyard, and a wonderful community brought her to Gunnison where she and her husband, Scott, built a small ranch in Castle Mountain.
Heidi enjoys the lifestyle of the Colorado Mountains with her family and friends and is happiest when outdoors.  Horses, water skiing, and ice hockey top the list of activities Heidi enjoys. She also has fun camping at the lake, dirt biking, skiing, and snowmobiling with her husband Scott Bogart and son Brewer.
Nonprofit work in the Gunnison Valley started for Heidi as a volunteer for Cattlemen's Days Tough Enough To Wear Pink in 2006. Her passion for this organization was fueled by the breast cancer diagnoses of her beloved grandmother, Verda Heimbucher, and her mother, Elisabeth Sherratt.
In 2010, Heidi served on the Board of Directors of the Center for the Arts and eventually began working as the CFTA Development Director until 2014.
In 2014, Heidi was asked to be the Executive Director of Cattlemen's Days Tough Enough To Wear Pink and is proud to work for this very special organization.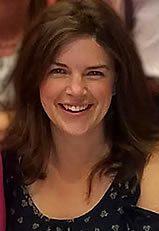 LANA ATHEY
PROGRAM MANAGER
Lana was born and raised in the Gunnison valley. She is a second generation Gunnison native who is now raising her 3 children alongside her husband in the beautiful Powderhorn valley.
Lana has been employed with Gunnison County Health and Human Services since 2010 serving the community in various capacities in the Public Health field working with children, families, and childcare providers and recently in community-based substance abuse prevention efforts.
Lana had heard of the great impact Cattlemen's Days TETWP was making in our community at a Health Coalition of the Gunnison Valley meeting and was impressed with the innovative solutions that the team had developed to help community members access life-saving treatment and bring state of the art equipment to our local health care system.
Soon after in February 2018 Lana stumbled upon a job opening for a position with TETWP and thought to apply, the rest is history.
She is excited to be a part of such a creative and innovative team that is truly making a difference in the lives of those in the community.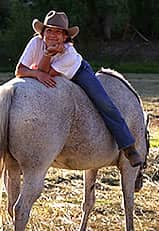 MACKENZIE BODE
DEVELOPMENT & MEDIA DIRECTOR
Meet Mackenzie Bode, Cattlemen's Days TETWP Development and Media Director. You might recognize her as the one under the cowgirl hat and behind the camera! Mackenzie started volunteering for TETWP in 2018 while attending Western Colorado University. Originally from Fort Collins, Mackenzie chose to further her education in Gunnison because of the small community, mountain lifestyle that she grew up craving. A cowgirl at heart with an ambition to build a life in Gunnison, she likes to think that she found Gunnison, but TETWP found her. Graduating in 2019 with a Bachelors in Business Administration with an emphasis in Marketing and a minor in Recreation and Outdoor Education, Mackenzie started working part time for TETWP in 2019 and continues to build her role as the photographer, storyteller, behind the scenes administrator, and volunteer leader among other responsibilities. Outside of her role in TETWP, Mackenzie is on the Cattlemen's Days Committee, is always pursuing a new hobby, and works full time at the Western Colorado University Foundation as the Annual Giving and Scholarship Officer.
On her days off, you'll find Mackenzie riding in the Cochetopa Hills, playing hockey, figure skating, golfing, figuring out how to rope, or gettin' into some good ol' competition.  Mackenzie loves to swing and line dance- if you're lucky, she'll show you a move or two at the next TETWP event! Her drink of choice is whiskey (291 of course!), favorite TETWP event to photograph is the Poker Ride or the Rodeo, and is a Gemini.
"Heidi and Mike took me under their wing and I consider myself lucky to get to work for such an innovative and passionate non-profit that cares so much for our community. What we are able to accomplish with the help of our intimate staff, dedicated army of volunteers, loving supporters, and generous donors and sponsors is important… and we do it with style."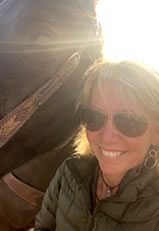 KIRSTIE PIKE
ADMINISTRATIVE MANAGER
& EVENT COORDINATOR
Kirstie has called Gunnison home since 1980.  She married her high school sweetheart and together they raised 2 beautiful daughters and have 3 grand kids, all of whom can frequently be found at the family ranch on the Blue Mesa Reservoir.
Kirstie earned a Bachelors of Science-Nursing from the University of Northern Colorado, and quickly returned back to the valley to work at Gunnison Valley Hospital.  Her career there lasted 20 years and she took on numerous roles such as Trauma/ER Coordinator, Infection Control Specialist, Emergency Preparedness Coordinator and member of the Board Of Trustees.  In 2008, she created Prois Hunting Apparel for women, which has become a cornerstone for the hunting industry.  She continues to run Prois and has ventured into another business, Provider Outdoors which focuses on creating lifestyle clothing for women who hunt, fish, garden and forage. 
She enjoys all hunting and fishing and can frequently be found riding horses in the back country.  She loves to be outdoors with her husband Steve enjoying golf, hiking, biking, rafting, diving, traveling, boating and scouting. 
Kirstie was truly looking for an opportunity to reconnect with the local community when the TETWP position came open.  She is thrilled to work with this amazing team to help continue to build this inspirational organization.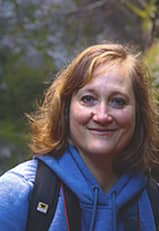 ALYSIA PEARCY
WEBMASTER
Alysia is the Cattlemen's Days Tough Enough to Wear Pink website designer.  She was born and raised in Gunnison. Many Gunnison kids had her dad (Mr. Reynolds) for an elementary or junior high teacher. 
She and her husband, David, met at Gunnison High School and married beside the Gunnison River after college.  Alysia earned a bachelor's degree in Fine Art and Graphic design from Western Colorado University (then Western State College). She also has an Associate's degree in Information Management (computer applications and databases) from Texas State Technical College.
The Pearcys opened Paragon Computers in 1999 and are privileged to provide IT and design services for many Gunnison Valley residents, businesses, and non-profit organizations.
Alysia has been honored to make eye-catching graphics and manage the Cattlemen's Days Tough Enough to Wear Pink website since 2015. She loves working with such an amazing team and incredible community.