Cattlemen's Days Tough Enough to Wear Pink
Board of Directors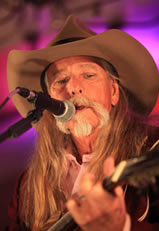 DEAN DILLON
It's been quite the journey for Dean Dillon since hitchhiking his way to Nashville in 1973. From his first rejection by a publisher because of the length of his hair, to present, is a book in itself. It wasn't untill 1975 that Dillon caught the attention of music row mogul, Tom Collins. After signing with Collins for $50 a week, within three weeks he had three songs on the Barbara Mandrell album, "Friends, Lovers, and Strangers". Writing constantly, he hooked up with fellow songwriter Gary Harrison of "Strawberry Wine" fame and the two had their first number one record with a song called "Lying In Love With You" by Jim Ed Brown and Helen Cornelius, in 1979. It was also the same year that Dean met up and comer George Strait through friend and producer, Blake Mevis. To date, no one in country music has enjoyed a more fruitful relationship than Dillon and Strait. With an amazing 80 songs recorded by Strait alone, the duo have topped the charts together several times. Along the way, Dillon also had songs recorded by every body from Wayne Newton, Alabama, Toby Keith, and Keith Whitley to the amazing talents of George Jones, Lee Ann Womack and Kenny Chesney. Dillon not only loves writing, he eats, sleeps and breaths it. It is fair to say that he is among the most well known of his generation. At 57, he is still cranking out the hits. Married to his wonderful wife, Susie, he spends most of his time in Gunnison, Colorado. In the past several years, he has enjoyed sitting down with the king himself, George Strait and his son Bubba and the fruits of their labor are evident on George's lastest smash, "Here For a Good Time".
You can catch up with him on his website at DeanDillon.com. For booking, contact him at 970-209-2343. One thing's for sure, between the classic cars he loves to restore and churning out the hits, he's always got the country music that he loves on his 'ever lovin' mind.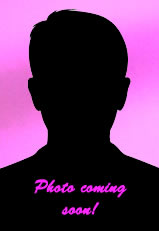 CJAY CLARK
Cjay Clark bio coming soon.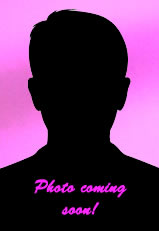 CRAIG BRYANT
Craig Bryant bio coming soon.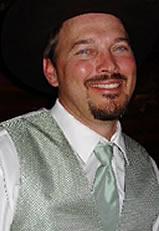 MIKE DAWSON
Mike Dawson has been a shareholder and partner at O'HAYRE DAWSON, P.C. a Gunnison County law firm since 1997, and specializes in Real Estate, Water Law, Resort Development, Corporate and Commercial transactions, and Mediation.  A Colorado native, Mike earned his Bachelors of Arts in Economics from the University of Notre Dame in 1993, and his Juris Doctor from the University of Denver in 1996.
Mike is a former President of the Gunnison Chamber of Commerce, was a board member and officer for the Gunnison Economic Development Corporation, and a former board member and Treasurer for Gunnison Valley Mentors. He currently serves on the Castle Mountain Irrigation Road and Recreation Board of Directors and the Ohio Meadows Subdivision Administration Committee.
Born and raised on a small ranch in eastern Colorado, Mike has been active in horse, rodeo and roping activities all his life, and actively participates in ranch rodeos, team roping, and ranch sorting events in the area.  Through the Gunnison Roping Club, Inc., which he is currently President, he brought the Gunnison Cattlemen's Days Ranch Rodeo and Ranch Team Sorting events to Gunnison Cattlemen's Days in 2014, and helped stage and organize the Gunnison Fall Arena Sort Events in 2013 and 2014.  The Gunnison Roping Club stages its annual Watershed Team Roping and Barrel Races, and numerous team roping jackpots, buckle, and saddle series throughout the summer and fall.
The son of a two time cancer survivor and former TETWP director for the Pikes Peak or Bust Rodeo, Mike understands the critical local mission of TETWP and appreciates the significant strides we have made as the top TETWP program in the PRCA. Mike currently serves on the Cattlemen's Days Rodeo Committee Board of Directors and on our TETWP Advisory Board.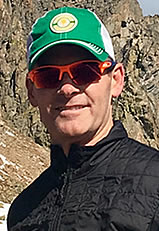 JOHN SIMMONS
John and Suzanne live in Denver with their three sons; Jake, Ben, and Nick. The Simmons have been enjoying Crested Butte since 2005. John is a partner at Ovation Partners in Austin, TX. He previously retired from Morgan Stanley after 25 years with the firm as Managing Director, where he led U.S. distribution of Private Equity, Hedge Fund, and Real Estate solutions. He graduated from Georgia Tech with a BS in Electrical Engineering. John was introduced to backpacking in the Rockies in 1983 during a 28-day Outward Bound Course in the Sangre de Cristo Mountains. He has served on the Yellowstone Park Foundation and the Georgia Tech Advisory Board. He currently serves on the Crested Butte Land Trust board. The Simmons enjoy backpacking, biking and golf.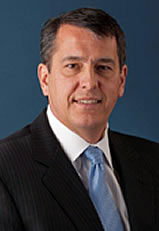 MARK HUGHES
Mark has extensive experience across a variety of industries. He advises clients in most general business areas and has particular expertise in mergers and acquisitions, and capital-raising transactions.
Until 2003, Mark was a partner in the corporate and securities section of Thompson & Knight, LLP.  He began his career as a tax professional in the international tax/mergers & acquisitions section of Arthur Andersen, LLP.  His practice consists of an equal mix of transactions (mergers/acquisitions, capital-raising transactions, etc.) and general day to day legal advice, including contract negotiation, employment issues and commercial transaction advice and counseling.   Mark acts as outside general counsel to several clients in industries such as energy, technology, industrial services, retail and food service.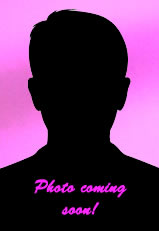 DEREK TAACA
Derek Taaca bio coming soon.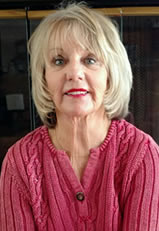 KATHY BARNHART
Kathy's background is in education with a masters in Reading and Learning Disabilities.  She has been an avid volunteer for most of her life starting in high school.  Most of her volunteering was in San Antonio where she lived for 35 years.
Kathy has two kids.  Melanie Lodovico and husband, Ken, live and work in CB.  Melanie is the owner of Lavish and Ken owns Custom Property Management.   She has three granddaughters, ages 8, 10, and 14. Her son Colin and wife Diane live in New York City.  She works for Bloomberg and he has his own business.
Kathy loves everything outside but is just not the master of any!  Summer golf, hiking, biking, swimming, and grandkids.  Winter downhill, cross country, and grandkids.
She and her family started coming to CB in the 80's.  They built their home in 1998 and divide their time evenly between CB and Galveston.  Kathy has always felt an obligation to be involved in the community.  She has learned a lot and made many good friends as a result.  Tough Enough seems like a good fit for Kathy.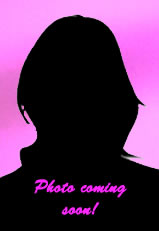 CAROL ANN MAY
Carol Ann's experience with many foundations and boards gives Cattlemen's Days Tough Enough to Wear Pink an invaluable benefit.  She has recently served on the Crested Butte Center for the Arts Board of Directors as President, as a member of the National Audubon Society Board of South Carolina, and as a member of the National Park Association Foundation Council, Member of the Development Committee and Strategic Planning Committee for a national fundraising campaign.
She has recently served on the Crested Butte Center for the Arts Board of Directors as President, as a member of the National Audubon Society Board of South Carolina, as a member of the National Park Association Foundation Council, and as a Member of the Development Committee & Strategic Planning Committee for a national fundraising campaign.
As Chairman of Magnolia Ball, she helped her organization raise a net of $1.4 million in one evening for the Naples Community Hospital.  She has been responsible for overseeing national and international fundraising campaigns. The organizations she worked with consistently met and exceeded fundraising goals by substantial amounts.
Carol Ann is a full-time resident of Crested Butte, Colorado.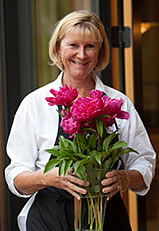 GLORIA KERN
Gloria is honored to be a member of the board and for the opportunity to help in bringing exceptional resources to the Gunnison Valley.
It's her passion, not her resume that motivates her to serve as a board member.  Her past experiences include owning a business for ten plus years, west coast sales director for a national gourmet food company, development of Women's Ministry in a local church, coach for a national Christian denomination, board member of Segerstrom Center for the Arts, current President of Center Stars, a philanthropic arm of the Segerstrom Center, and former board member of Center for the Arts in Crested Butte.
Her father suffered from one of the worst types of cancer and to watch that process was truly heartbreaking.  She lost him at the young age of 62 and since has advocated and contributed to many research projects, walk-a-thons, bike rides in his name, and support for many in similar situations.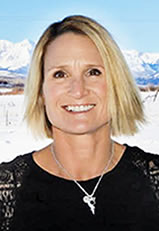 HEIDI SHERRATT BOGART,
EXECUTIVE DIRECTOR
The Gunnison Valley has been Heidi's home for the last 21 years. She is an interior designer for her company, Interior Visions, which she started in 2004.
After earning a Bachelor's Degree from the University of Colorado, Boulder in journalism and psychology, Heidi decided that the mountain lifestyle was the only way to live, so she eventually landed in Crested Butte.  After 11 years at the north end of the valley, the pull of ranch land, horses in the backyard, and a wonderful community brought her to Gunnison where she and her husband, Scott, built a small ranch in Castle Mountain.
Heidi enjoys the lifestyle of the Colorado Mountains with her family and friends and is happiest when outdoors.  Horses, water skiing, and ice hockey top the list of activities Heidi enjoys. She also has fun camping at the lake, dirt biking, skiing, and snowmobiling with her husband Scott Bogart and son Brewer.
Nonprofit work in the Gunnison Valley started for Heidi as a volunteer for Cattlemen's Days Tough Enough To Wear Pink in 2006. Her passion for this organization was fueled by the breast cancer diagnoses of her beloved grandmother, Verda Heimbucher, and her mother, Elisabeth Sherratt.
In 2010, Heidi served on the Board of Directors of the Center for the Arts and eventually began working as the CFTA Development Director until 2014.
In 2014, Heidi was asked to be the Executive Director of Cattlemen's Days Tough Enough To Wear Pink and is proud to work for this very special organization.