Donating Hair for Breast Cancer Patients
---

Pink in the Rink
The 2017 Pink in the Rink Women's Hockey Tournament is coming up soon!
Click here for the Online Entry Form and more information!
---
Our Mission:
Cattlemen's Days Tough Enough to Wear Pink (TETWP) is dedicated to providing local funding for breast cancer awareness, prevention, education, support, breast screenings, and equipment.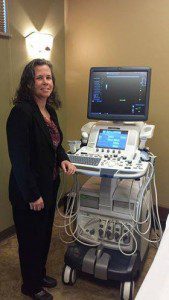 Making a difference in a spirited community
They never imagined the meaningful success which would ignite when it was decided to bring Wrangler's Tough Enough to Wear Pink to the Gunnison Valley in 2005. It is remarkable to witness what a few friends can accomplish in a small community… just by sheer passion to make a difference.
Cattlemen's Days Tough Enough to Wear Pink (TETWP) continues to be successful beyond expectations. All of the money TETWP raises stays in the Gunnison Valley and one of our goals is to make Gunnison Valley Health the number one rural hospital for breast cancer care in the U.S.
Thanks to the vision and dedication of award winning singer songwriter Dean Dillon — as well as donors, sponsors and volunteers — TETWP has raised over one million dollars to be used exclusively in this community. We have big plans for the future and are excited to be working with Gunnison Valley Health and other local nonprofit organizations to provide better services, financial assistance, and education for breast cancer.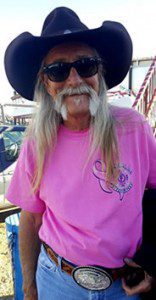 We also want thank all of the donors and volunteers who have made TETWP successful… we could not accomplish our mission and goals without you. Thank you for your tremendous support and for caring so deeply about Tough Enough to Wear Pink!
The passion behind this organization is compellingly strong. I am honored to be chosen to be the TETWP Executive Director… and along with our newly appointed Board of Directors, we are enthusiastic about our plans moving forward.
Warm wishes to all,
Heidi Sherratt Bogart
TETWP Executive Director
We are a 501(C)(3) organization.
Please see a list of our current sponsors – THANK YOU!
2017 Concert and Auction Poster PDF
Cattlemen's Days Newsletter PDF, information about Cattlemen's Days and Cattlemen's Days Tough Enough to Wear Pink.
Cattlemen's Days TETWP Brochure PDF
Say hello to our new Patient Transportation Truck!
Read more about how Cattlemen's Days Tough Enough to Wear Pink is helping patients reach their appointments safely and comfortably.
How We Have Helped the Gunnison Valley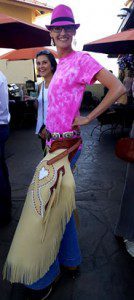 According to the National Cancer Institute 49-52 residents of Gunnison County seek treatment for various types of cancer every year. All monies raised assists the residents of Gunnison and Hinsdale counties providing support in education, mammograms, ultrasounds and further diagnosis.
Total fundraising to date since 2005 is $1,885,000.00
2016 fundraising campaigns raised $250,000
"Tuffy" the Transportation Ram Truck purchased to help breast cancer patients get to their out of town medical appointments safely and comfortably.
$393,000 funded in mammograms, ultrasounds and biopsies since 2006
$40,000.00 granted in 2016 through the Friends of Pink program to help individuals in the Gunnison Valley who were impacted financially due to a breast cancer diagnosis  (lost wages, travel expenses for treatment, etc.)
Over $350,000.00 has been used to purchase equipment (ultrasound, digital mammography, stereotactic biopsy ) to expand breast cancer services at the hospital as part of a comprehensive strategic plan with Gunnison Valley Hospital to make this the best small town breast cancer facility in the US
$75,000 in 2015 to help purchase vacuum assisted equipment to perform ultrasound guided biopsies and stereostatic biopsies at GVH
$141,000 in 2014 to purchase new state of the art ultrasound machine & staff training
$7,500.00 to Living Journeys for individual and group therapy programs for emotional support of breast cancer patients.
$3600.00 to start the honorary Edie Gibson "Make It  A Great Day" program which will help Gunnison Valley residents who are diagnosed with breast cancer by providing coupons for them to utilize the integrative therapy services of the WellBeing Connection.
$2,000.00 to Casting for Recovery to send two Gunnison County Ladies to the 2016 Fly Fishing Retreat for breast cancer survivors in Redstone, CO
2012 – Purchased robes and robe warmers for mammogram patients to keep them warm during the procedures
2010 – Awarded Gunnison Valley Hospital $75,000 to help upgrade to a digital technology platform for mammography.
" Gunnison Valley Health and Tough Enough To Wear Pink have collaborated on a strategic plan to bring the best in breast care services to the Valley. We could not have done this without the support of Tough Enough to Wear Pink. "    
– Rob Santilli, CEO Gunnison Valley Health
Stay up to date with the latest Cattlemen's Days Tough Enough to Wear Pink (TETWP) news at our Facebook page.
Patients: click here for the Patient Assistance Fund Application PDF or DOCX.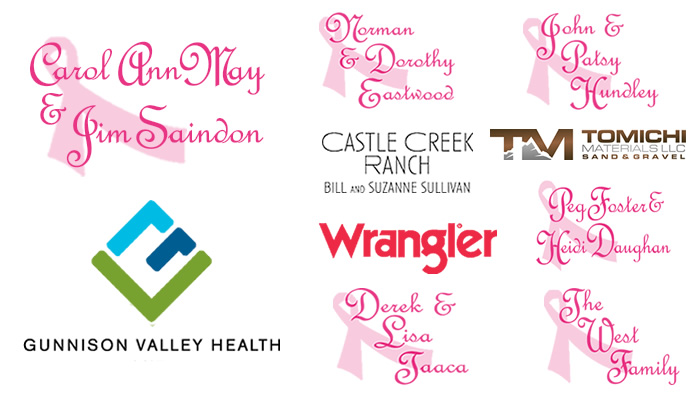 Thank you to our incredible sponsors. You have made a big difference! Grand Sponsors: Carol Ann May & Jim Saindon and Gunnison Valley Health. Gold Buckle Sponsors: Wrangler, Castle Creek Ranch, Peg Foster & Heidi Daughn, Norman & Dorothy Eastwood, John & Patsy Hundley, Derek & Lisa Taaca, Tomichi Materials, and The West Family. Please click here to see a full list of sponsors.
Listen to Mike's radio interview on KBUT
Mike Dawson was interviewed by Toni Todd on KBUT.  He gives an excellent history and information about Cattlemen's Days and Cattlemen's Days Tough Enough to Wear Pink.  Have a listen!